Well, since I've finally gotten an outside blog, I figured I should write something in it. Honestly, I used to have an outside blog at deadjournal.com… That was a few years ago, and I stopped using it when I started blogging on Myspace. The main upside to blogging here is that I can access it at work! *Grins* Whereas Myspace is blocked.
Since I have some family blogs I'm now connected to, I figure I should post a small update on my life. I know when I see my extended family (like once a year at Christmas – and I didn't even see you guys at Christmas this year) there's always the mandatory questions like "Where are you living?" or "Where are you working?" So hopefully with this blog, we can all keep in touch better! And also, it's good to see my Aunt's & Uncle's family blogs… Your kids all grow up so fast!
I'm currently living in Layton, and I love it. I'm living in a subdivision (HOA and all) in a three bedroom house with too many people. There's 4 adults & 2 children there constantly, and 2 other children there every other weekend. It's really great though, I thought I would feel cramped but they all feel like family and it's very nice being surrounded by them.
As for work, I'm a full-time employee as a technical support representative for Redgear Technologies, which is a subsidiary of H&R Block. I spend 8-9 hours a day on the phone helping people resolve technical issues with their tax software or help them learn the product a little bit better. (You can bet I hate to talk on the phone when I'm at home, and it's true. Good thing I have unlimited texts!) It's only a temporary position for tax season, but it's giving me another 6 months of experience in the field, so hopefully come April I can find a better position.
When I'm not working, or hanging out at home with my roommies, I'm out with the rest of my friends partying. We have a lot of parties. If there's not one at my house on a Friday or Saturday night, it usually means I'm out to the movies or up in Ogden at Josh's house. It's loads of fun, and go-go-go!
A little bit about my non-blood family:
(I'm taking this opportunity to brag about all my amazing friends!)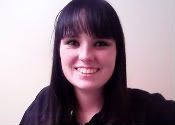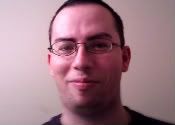 Ken & Kristina
Ken and Kristina have easily become like family to me. They're like my brother and sister now. Kristina and I stay up late and either research interesting things, rock out to Alanis Morissette, or watch saved TV shows like Nip/Tuck or Grey's. Ken and I bond over Boggle, because he's a super whiz at it, and I've only beat him once or twice. He also has the best time trying to gross me out as often as possible. He's pretty good at it.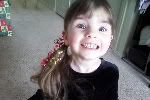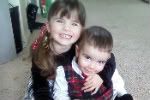 Kailee & Kaden
Kailee is 3 1/2 and her intelligence surprises me every time. Her word pronunciation is perfect, and she only has to hear a word (even big words) once to be able to say it back to you with proper diction. The other night she was arguing with her mom about going to bed (as children are prone to do) and yelled "Well I was going to tell you I love you, but now you're being extracting to me!" We're sure she must have heard us talk about extracting files on the computer and incorporated it into her own speach. It's pretty darn cute.
Kaden is smart for his age too. He's 1 1/2 have and still learning how to put words together, but when you talk to him, he understands absolutely everything you say. And the best welcome in the world is when you come home from work and he runs to you to hug your leg and scream "Agjie", it brightens my day every time.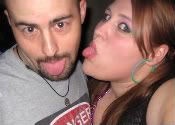 Matthew
Matthew is my other roommate and one of my very best friends. He's become so much like family to me, and I love him and his two beautiful kids dearly. He's currently battling for custody for them with the help of some expert custody solicitors, and I really hope he wins at least equal custody. He is a terrific father, and he loves them so much. After looking at his case, I understand how difficult life can be after you have separated from your partner while you have children.
I'm not even sure how to help him. While discussing the situation with him, I figured that he might even decide to get a Non-invasive prenatal paternity test, so he has some extra evidence to present in court to support his custody appeal. Additionally, he doesn't want to give the other party a chance to question whether he is the father or not. Phew! That's a mess!