Well, since I've finally gotten an outside blog, I figured I should write something in it. Honestly, I used to have an outside blog at deadjournal.com… That was a few years ago, and I stopped using it when I started blogging on Myspace. The main upside to blogging here is that I can access it at work! *Grins* Whereas Myspace is blocked.
Since I have some family blogs I'm now connected to, I figure I should post a small update on my life. I know when I see my extended family (like once a year at Christmas – and I didn't even see you guys at Christmas this year) there's always the mandatory questions like "Where are you living?" or "Where are you working?" So hopefully with this blog, we can all keep in touch better! And also, it's good to see my Aunt's & Uncle's family blogs… Your kids all grow up so fast!
I'm currently living in Layton, and I love it. I'm living in a subdivision (HOA and all) in a three bedroom house with too many people. There's 4 adults & 2 children there constantly, and 2 other children there every other weekend. It's really great though, I thought I would feel cramped but they all feel like family and it's very nice being surrounded by them.
As for work, I'm a full-time employee as a technical support representative for Redgear Technologies, which is a subsidiary of H&R Block. I spend 8-9 hours a day on the phone helping people resolve technical issues with their tax software or help them learn the product a little bit better. (You can bet I hate to talk on the phone when I'm at home, and it's true. Good thing I have unlimited texts!) It's only a temporary position for tax season, but it's giving me another 6 months of experience in the field, so hopefully come April I can find a better position.
When I'm not working, or hanging out at home with my roommies, I'm out with the rest of my friends partying. We have a lot of parties. If there's not one at my house on a Friday or Saturday night, it usually means I'm out to the movies or up in Ogden at Josh's house. It's loads of fun, and go-go-go!
A little bit about my non-blood family:
(I'm taking this opportunity to brag about all my amazing friends!)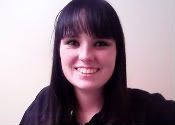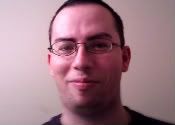 Ken & Kristina
Ken and Kristina have easily become like family to me. They're like my brother and sister now. Kristina and I stay up late and either research interesting things, rock out to Alanis Morissette, or watch saved TV shows like Nip/Tuck or Grey's. Ken and I bond over Boggle, because he's a super whiz at it, and I've only beat him once or twice. He also has the best time trying to gross me out as often as possible. He's pretty good at it.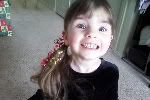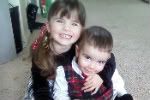 Kailee & Kaden
Kailee is 3 1/2 and her intelligence surprises me every time. Her word pronunciation is perfect, and she only has to hear a word (even big words) once to be able to say it back to you with proper diction. The other night she was arguing with her mom about going to bed (as children are prone to do) and yelled "Well I was going to tell you I love you, but now you're being extracting to me!" We're sure she must have heard us talk about extracting files on the computer and incorporated it into her own speach. It's pretty darn cute.
Kaden is smart for his age too. He's 1 1/2 have and still learning how to put words together, but when you talk to him, he understands absolutely everything you say. And the best welcome in the world is when you come home from work and he runs to you to hug your leg and scream "Agjie", it brightens my day every time.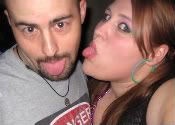 Matthew
Matthew is my other roommate and one of my very best friends. He's become so much like family to me, and I love him and his two beautiful kids dearly. He's currently battling for custody for them with the help of some expert custody solicitors, and I really hope he wins at least equal custody. He is a terrific father, and he loves them so much.
Devin will be 4 next week on the 28th, and he is a very bright and compassionate child. You can really tell that he loves you, and he loves his sister and cousins very much. This year for Christmas, all he wanted was a set of tools like his daddy had. Santa brought him the biggest set we could find.
Hailey is a little ball of energy. She just turned 3 on Valentines day, and they had her party last night. When I got home she was wearing a little tiara and some jewelry and told me over and over how she was the prettiest princess girl. She's such a doll, you can't help but just pick her up and hug her every time you see her.

More Family…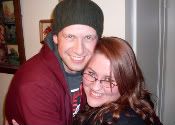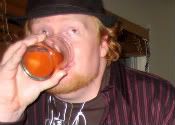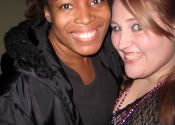 Josh, Max & Angel
Josh is one of my closest friends. I've only known him a few months, but it already feels like a lifetime. He's highly entertaining, as he does some pretty funny impressions of people we know, and he does a good job of keeping me sane when I'm at work by texting me. I don't think he gets just how much we all love him, and how much difference he makes in the life of every one of our friends.
Max is a genius, a highly underestimated genius. He's also one of the best friends I've ever had, and I am so grateful that he kept in touch with me all of those years we weren't hanging out. It really means a lot to me that he did. If he hadn't I wouldn't have him and about half of my family in my life right now, and that would be tragic.
Angel is one of the greatest friends you could ever ask for. She's blunt, and funny, but you know you can trust her to always tell the truth and be a great friend.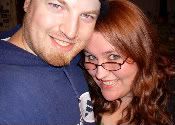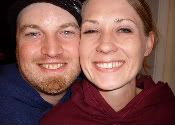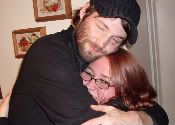 Paul, Amber & Garrett
Paul is a fun friend to have. He's honest and sincere, and I'm so glad to have him in my circle of friends. He's funny, and always makes sure to leave a great comment on your page to let you know that he's thinking of you. Though Paul, dude, you really need to come hang out more often.
Amber is one of the sweetest people I know. She's beautiful and charming, but she always sells herself a little to short. I always tell her "Love yourself!" Because we all love her and see her real beauty. I'm glad to have met her!
And last, but certainly not least, there's Garrett… Who is absent mostly due to being in Arizona. We keep hoping he'll move back up… In any case, he's here in spirit!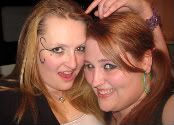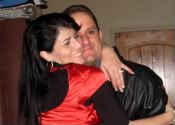 Chad, Heather, Jan & Brad
Chad is such a character! He's been one of my greatest friends. Lately he hasn't been around much, he needs to get back over here and hang out!
Heather, beautiful beautiful Heather… How I love her, she's fabulous.
Jan and Brad have been like family to me. Jan told me once that even though I wasn't dating her brother anymore, I was still her honorary sister-in-law. That makes me feel really special. Brad and Jan have been like the older brother and sister I never had and I love it!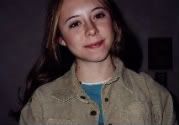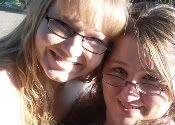 Cristina, MelanieGrace & David
Cristina has been my best friend/honorary sister since I was 7 and she was 9. We don't see each other nearly often enough, but she's still a huge part of my life. I love her dearly! Hopefully (keep your fingers crossed) we're going to Ireland this summer!
MelanieGrace has been one of my best friends since High School, and she's now been living in Denver for a little over a year. I did get to see her a few times recently, which has been fantastic! I've gotten to see her a couple of times lately, and I'm looking forward to her visit at the end of the month.
David is truly a kindred spirit, and I miss him like crazy!
And… Since I have a lot more friends, and I'm totally addicted to taking pictures… Here's a bunch of shots that are pretty recent in my life. Most were taken by me. *They're clickable thumbnails, so if you click on it, you can see the full sized picture
New Years 2008/2009