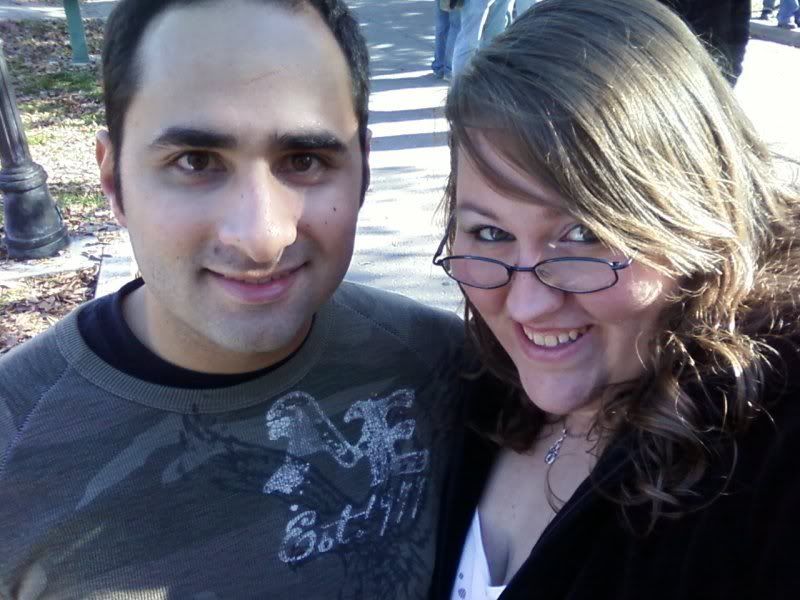 Growing up in Utah, and also spending the first 17 years of my life as a member of the Church of Jesus Christ of Latter Day Saints, I know the teachings pretty well. Since I was old enough to be a sunbeam I was attending church on my own, as my parents were inactive and my grandmother would take me. At the age of 10 I was baptised on the same day as my 8 year old brother Cole, and I still have the picture of my standing next to the missionaries. Into my teenage years I continued to go, even when I would be the only one in my family to attend. Called into positions such as Beehive Secretary, Mia maid President, and I was even serving as the Laurels President when I stopped attending church at the age of 17.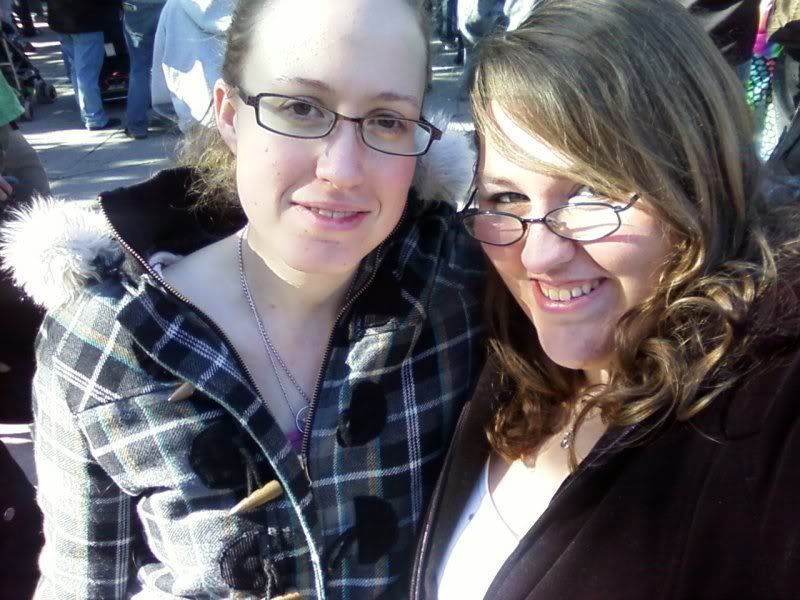 After 4 years in LDS seminary throughout high school, I have read the Book of Mormon, The Old & New Testament, The Pearl of Great Price, and various other readings. I spent nights on my knees, praying that god would teach me what was right, and that he would allow me to feel that the church was right. Fast Sundays, I would stand in front of the congregation and my classmates and bear my testimony nearly half-hearted because it was just a repeat of what everyone else says when they say theirs. My mother and father still don't think I tried hard enough to believe in it, but I know that I did everything I could do.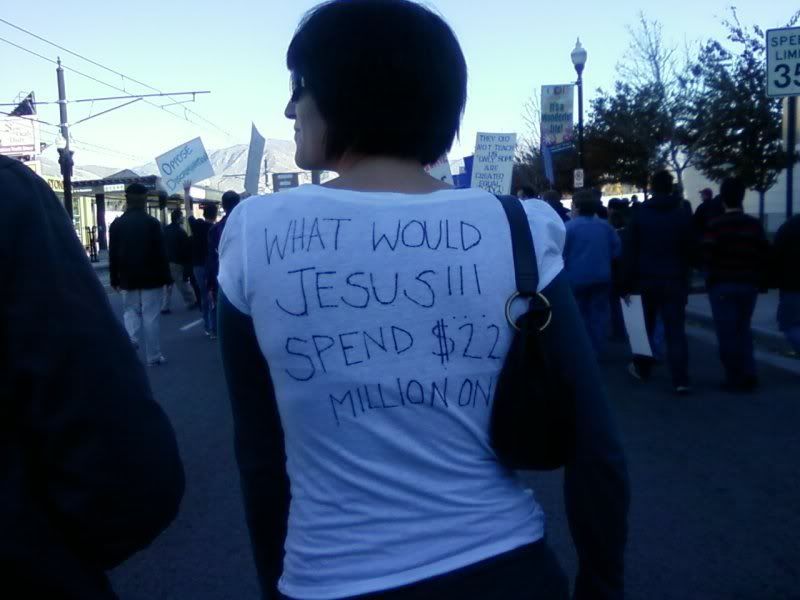 I wanted to believe, I wanted desperately to live that life and to follow the teachings of the Mormon doctrine. That was what everyone told me was right, that was what everyone else around me believed was the right way. I'll admit, there are quite a few of the teachings I am very grateful for, and still believe in; but there are also quite a few of the teachings I strongly disagree with, and that is why I do not consider myself as that religion anymore. This is probably one of the strongest reasons: I support equal rights.
A brilliant friend of mine, who actually is bisexual, said something very awesome to me. He looked at me and said "I don't support gay rights." Then in response to my confusion, he said "I support HUMAN rights. That everyone should be equal, and not treated differently because they are a minority." I completely agree.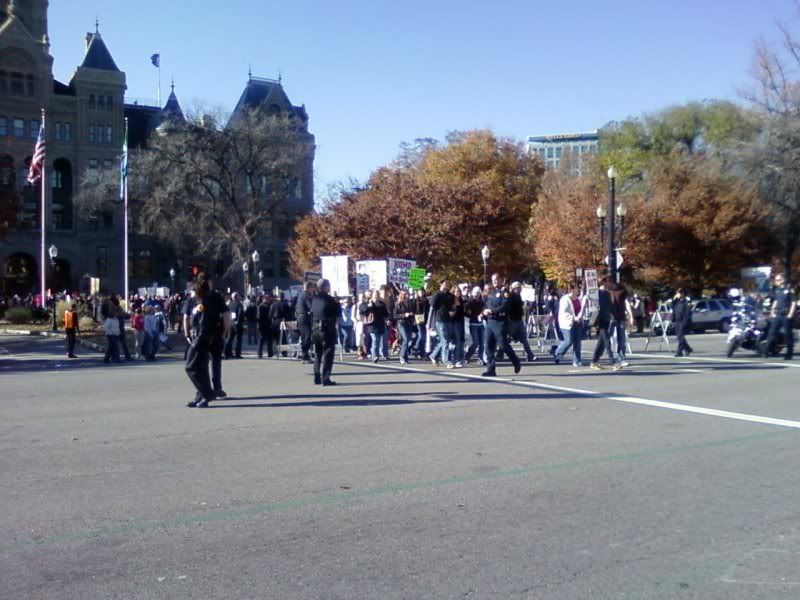 To me it is inconceivable that anyone should have any lesser rights than anyone , and that any organization should fight so fiercely to prevent it because of a word. Back in the 60s it was equal rights for people of different races, and now it's a matter of fighting for equal rights for people of different orientations. There really is no difference in the fight or cause, just a difference in the people who are fighting for it, and yet it is still the same issue! How does saying that they shouldn't have the right to love as freely as you any difference from saying a black person should sit in the back of the bus or go to a different school than your children? How does this make you any different than a racist?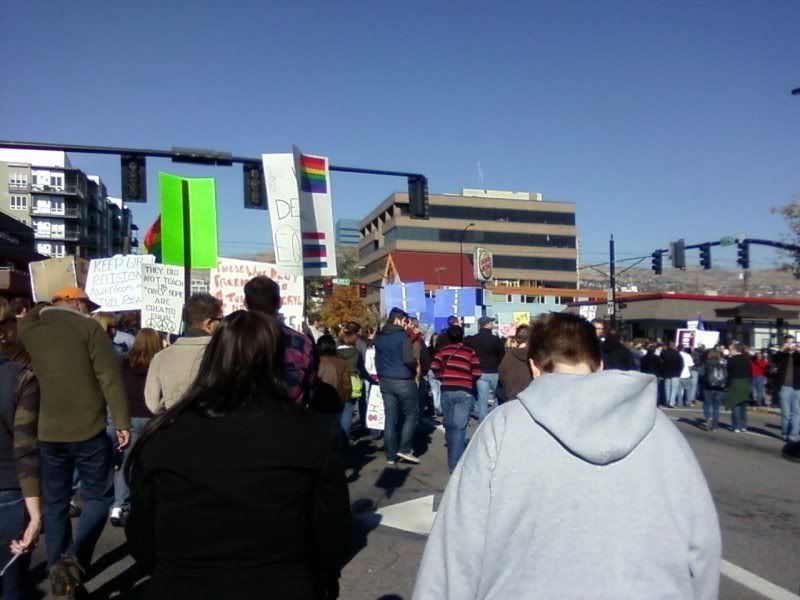 I honestly don't know how some of my family and friends will feel when they read this, and by no means do I intend to offend anyone, but I do feel the need to bear my testimony here that bigotry is wrong! Discrimination in any sense of the word is WRONG! These are people, they were created in God's image just as you were, and they just want to be allowed to love and live and raise a family just like you do. All of these rights you take for granted, all of these things you do without even thinking twice, are being withheld from honest citizens who come from the same place as you do. They have the same ancestors who immigrated to this company for freedom, and yet this country really isn't free. This country, and so many of it's people, are hypocrites.
I will continue to stand up for this belief, and continue to fight for equal rights. Last November I marched in an equal rights march and shouted with the crowd, and I will do it again at the next available opportunity. At that time I truly felt like I was part of something marvelous, and that I was fighting for a most worthy cause. What if your rights were taken from you because of something that was not uniform? Because you were a blond, or because you didn't like milk? It doesn't make any sense.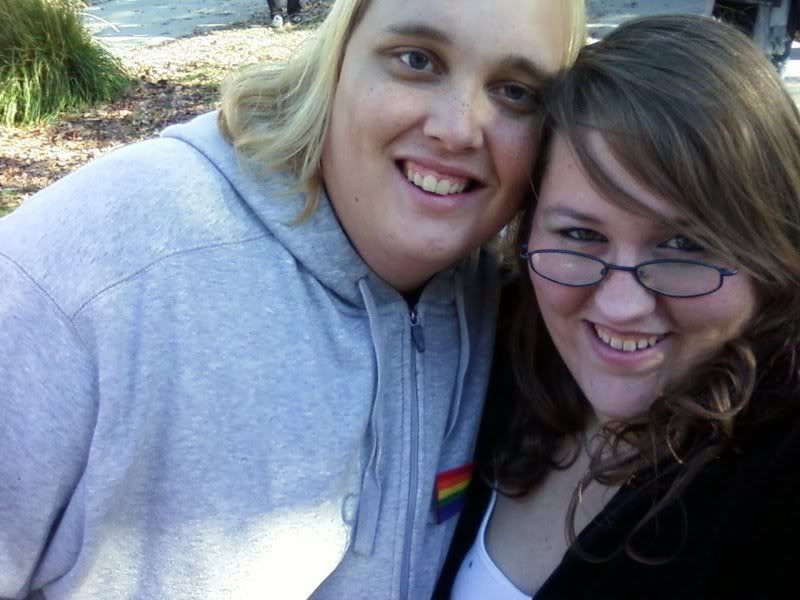 So suffice it to say, I really hope that Prop 8 gets overturned tomorrow. With all of my heart I hope that the government comes to it's senses and stops segregation and discrimination. It's not right, it's immoral and it's disturbing that human beings can be so horrible! Also, I hope the rest of the country comes to it's senses, and that we can fix the laws in all 50 states!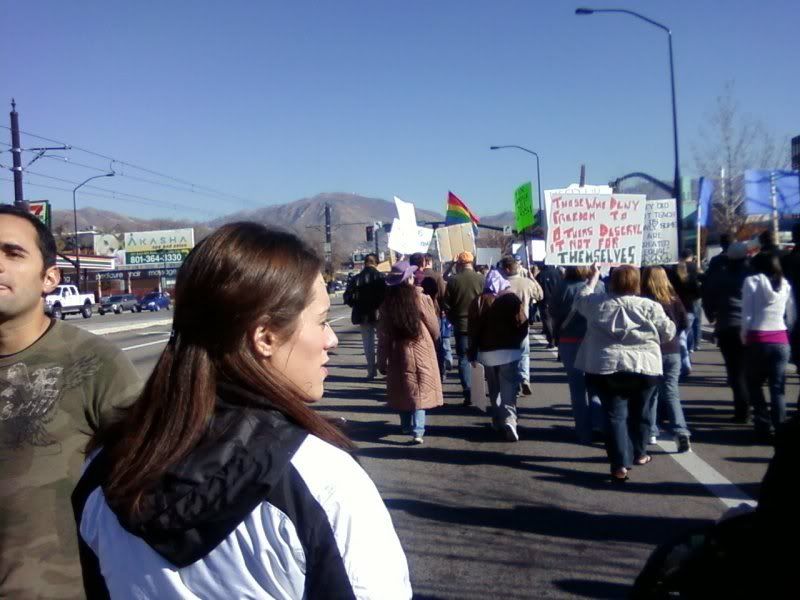 Here are some links I feel are important:
Sign The Petition Here!
Stop8.org
Gay_Blog.blogspot
Article: Amnesty, Overturn Prop 8
Article: March 5th, Overturn Prop 8
Article: The Court Will Overturn Prop 8
*All of these photos were taken by me at the November Equality march that I attended.