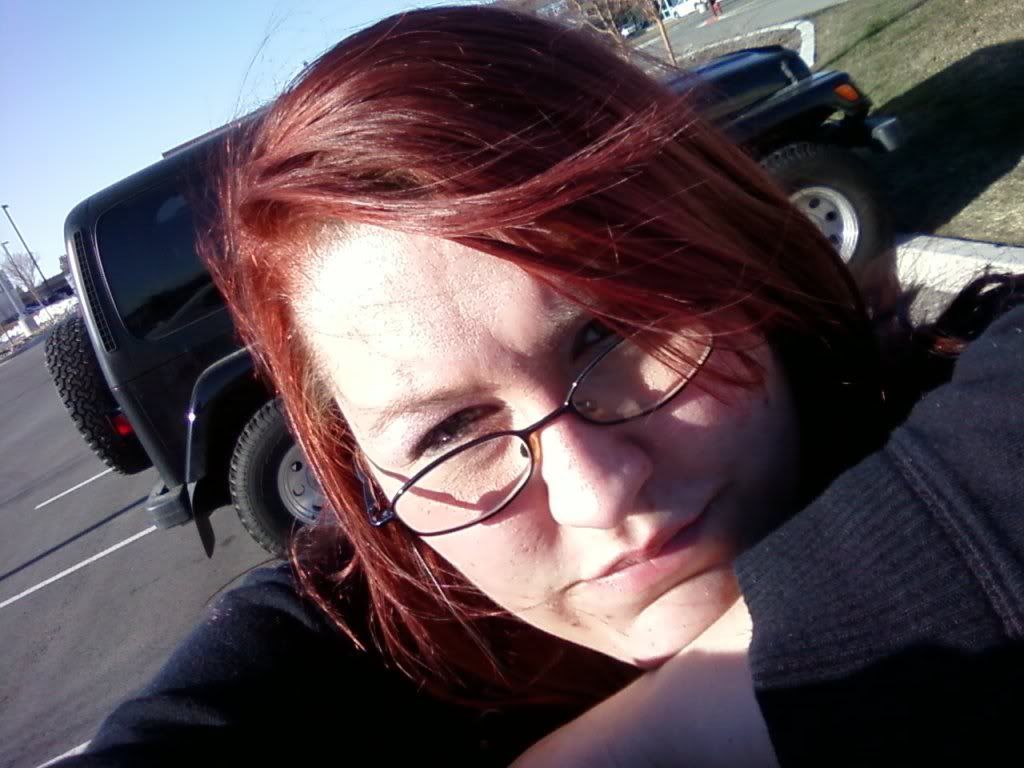 I have to say, it's a total crime to be stuck inside on a day like today! It's absolutely beautiful out today! It's warm enough I didn't even wear a coat, and I drove around with all the windows down. Also, I actually got to enjoy it a little before work, which was nice. I woke up at 8:30am and got ready early, then Kristina, Kailee and I hopped in the car and headed up to Ogden to pick up my prescription and then we had breakfast at Einstein Bagel Bros and we got to sit outside on the patio to eat! We're thinking we need to do this more often, because not only did I get to enjoy the morning before work, I also have more energy than I usually do.
It was really nice to spend time with Kristina and Kailee. We called it "girl-bonding time" and we sung along with music and chatted with Kailee. She's so smart! We look back to check on her and she's crossing her legs with her hands folded in her lap like a little debutante! It was so precious I had to take pictures! Then at the doctors office she kept bringing her mom "Mazagines" which is the first word I haven't heard her pronounce correctly (she's absolutely brilliant with her diction) and it was about the cutest thing I've ever heard too.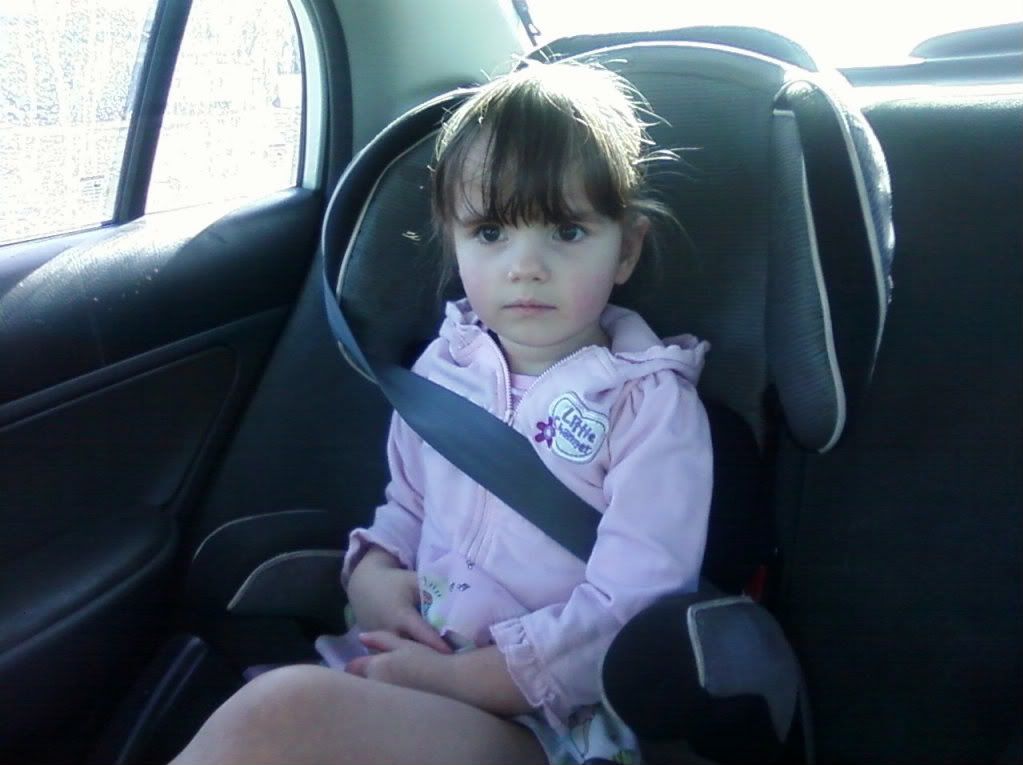 Then we get home and Kaden runs up to me and says "Momma!" Then looks confused and goes "Mom-An-me-um…" and finally settles with "Momma Agjie!" Which was so adorable! Kristina is encouraging it too, I get to be momma number two… It's so precious!
Suffice it to say, with the weather outside and the knowledge that I have a 5 day weekend coming up (not to forget the teasing) I feel the spring fever/cabin fever strongly today! I just want to get out and play in the sun! I want to drive with the windows down, a few of my favorite friends in the car, and sing at the top of my lungs! Argh, cubicles = torture!