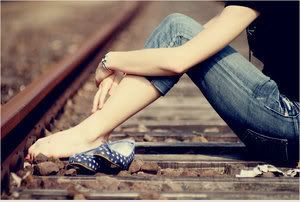 So I totally got stood up yesterday! [[Womanizer]] and I had planned to get together on Sunday, and I knew it wasn't set in stone, but he did promise to call me when he woke up on Sunday to arrange things. I never heard from him, even after trying to call him twice to see what was up, when 8pm rolled around I decided it was ok for me to be angry. It's not so much that I was stood up, because I was more than happy to just chill with my friends, but it's the fact that I didn't even get a phone call or a text. Like I didn't matter enough for that. That's what frustrates me!
Anyways, this weekend was pretty fun. I worked until about 4:45pm Saturday (bailed early because it was slow, and I really only needed to make up 7 hours) and got home and found myself bored there as well. Hopped in the car and ended up at Josh's house again. We picked up Paul and Max, went to Chinese food and then went home and played Ultimate Street Fighter and Gloom while we drank alcoholic Orange Dreamcicle's. It was a lot of fun! We all crashed there, and then Sunday we got up and went to IHOP for breakfast. We spent 3 hours sitting there chatting, it was a lot of fun.
Next week is Spring Equinox, and we're talking about going to the Sun Tunnels for it. The only problem is that Max works on Saturdays until about 4pm, so it might not work out… It might even be too cold and snowy up there for it to matter. It may only work on Solstice too, I need to do some more research…
In any case, I really love my friends! They complete my world and make me sane! I'm so glad I have them and that they've always been there for me when I need them!