This post is brought to you from the inspiration of the lovely Miss Candy over at
The Adventures of Candy Graham
. She's giving away a prize for the most creative post that runs with the theme of "Fairytale Friday" and your true life fairytale.
Please click on the pictures and view them larger, I drew all of the cartoons myself and then colored them on the computer! It took me hours! LOL! 🙂 But I really do like how they turned out.
This is the true-life fairytale of Miss Angie, and the wonderful people she is surrounded by.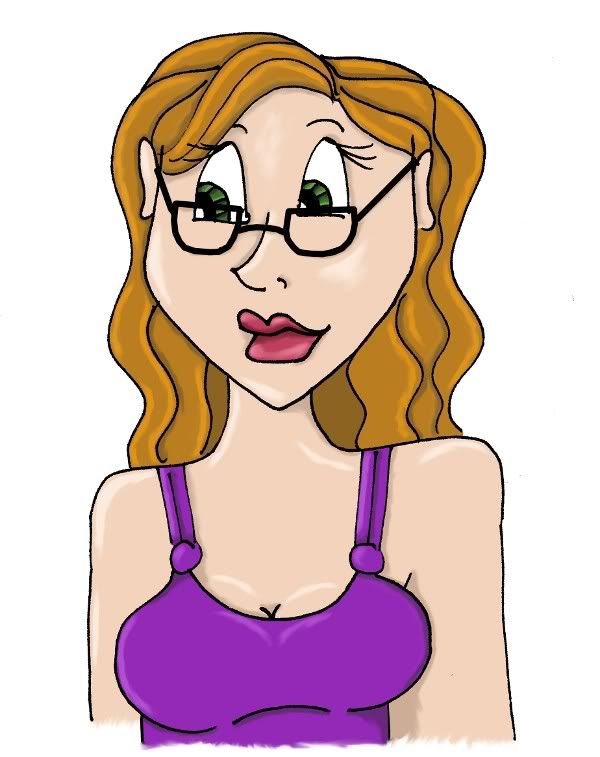 The main character of our story is Miss Angie, a 23 year old girl battling every day life in Utah. She too often finds that the villain of her story is herself, as she can be her own worst enemy when she lets her self-esteem get too low or the voices inside get too loud. Most days she gets by with the love of her friends, and a few of her favorite things.
Almost every Saturday night she makes it up to her friends house for game night. These strategy games have easily become an addiction with her, and she enjoys being able to see her friends and chat while she plays.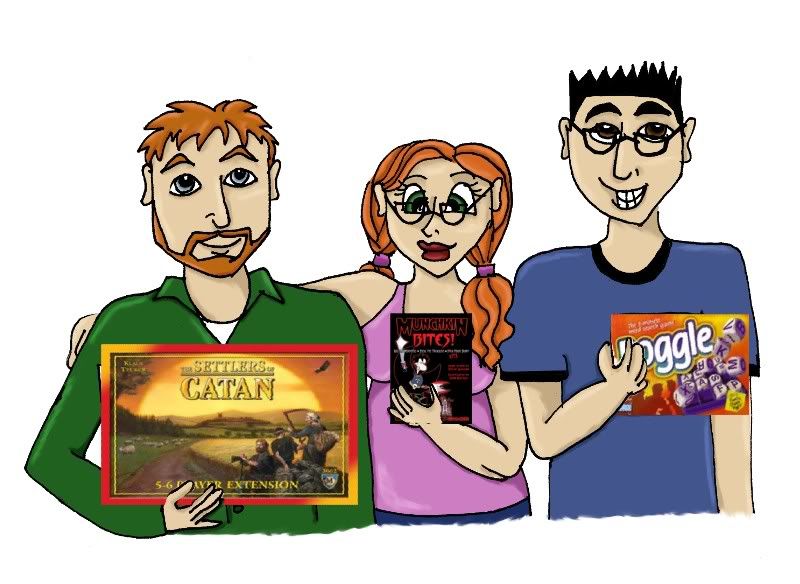 Her recent favorite game is Ticket to Ride, but she also enjoys Munchkin Bites, Zombie Fluxx, Zombies, Rocketville and Guillotine. They're so much fun!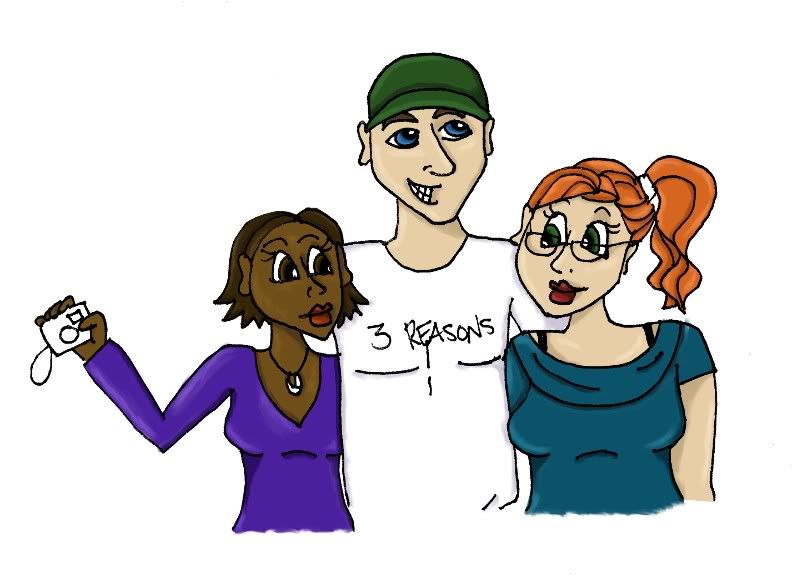 Another thing she enjoys is going out with her friends. Whether it's sitting on Josh's bed watching Roswell or going out to see one of their favorite bands play in SLC. She always has fun with her fantastic and fun friends.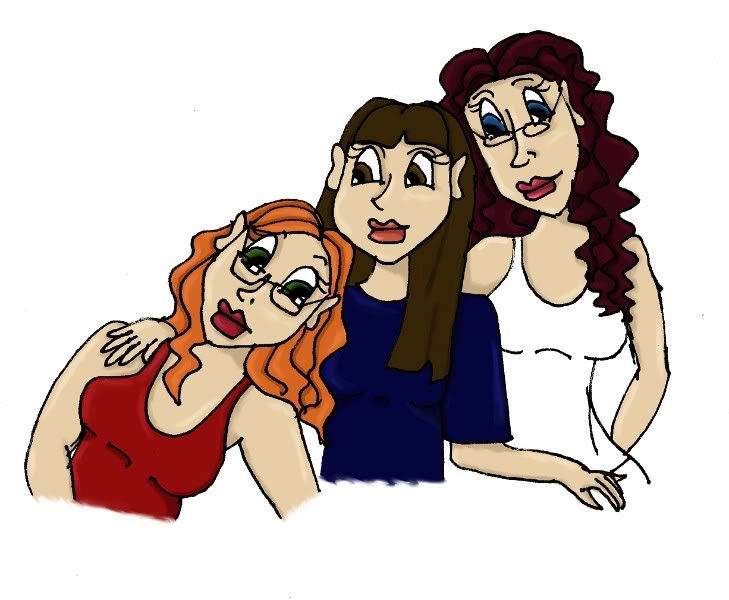 On some weekend evenings she can be found cuddling and watching movies with her girlies. She loves just hanging out and singing along with Repo or catching something new. These girls are so great to talk to and she loves listening to them as well.
Many other times she will go and spend time with Matthew and his children, they are like a second family to her and she really enjoys seeing them and playing with the kids!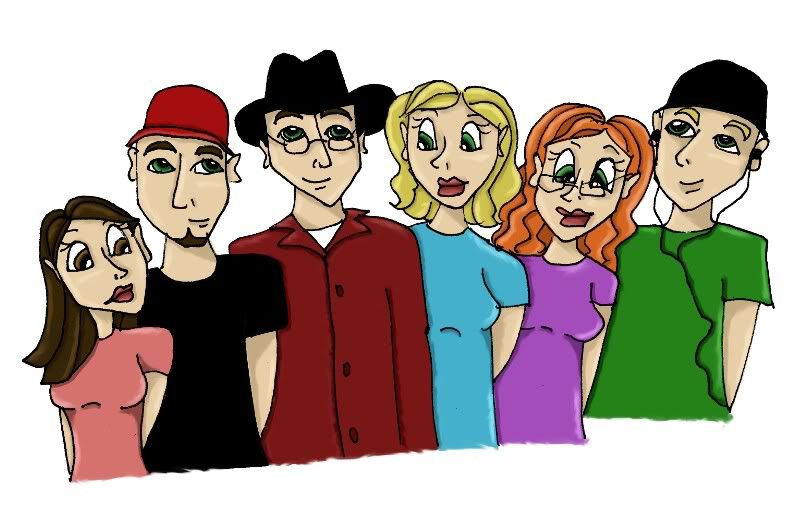 She also loves spending time with her actual family. Her littlest brother is one of the sweetest brothers that you could ever have. He's 13 now and still stops to give her hugs and kisses before she leaves, and he's always excited to see her when she comes to visit. The other brother married the sweetest girl a few years back and Miss Angie thinks she couldn't have picked a better sister-in-law. Miss Angie likes visiting, and is much closer with her parents now that she doesn't live with them. 😛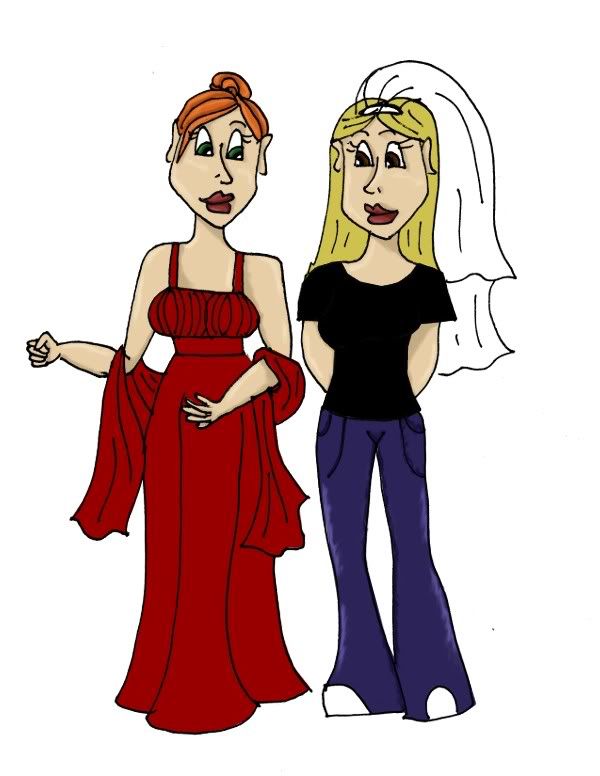 Let's not forget her baby sister, who is getting married in November! Miss Angie has been busy lately making invites, planning, and helping pick out her bridesmaid dress. It's certainly an interesting experience.
This story, is as always, to be continued… Miss Angie is still working on her story, and every day brings a new adventure, and a new battle against the world. There are wondrous and beautiful things every day that offset any of the bad, and somehow she manages to still find them even on her darkest days. She will make it in the world, and her story WILL have a happy ending. 🙂