Hello all! Happy Monday! I think an update is in order, so here we go!
This weekend started out with
Josh
and I going to a party at my good friends
David & Kasey's
house. It was a Pampered Chef party (which we skipped) and then made it to the "get-drunk-and-party-hearty" party. Now, I met David back when I was working at Mozy, and
bless his little queen heart
, we hit it off insanely well, and have been the best of friends since! You may remember him from those blog posts where I talked about
Equal Rights
and also
converting gay men with my breasts
. Yeah, it's
that
David.
We showed up about 9, and their little Condo was stuffed to the brim with people. Since there was hardly standing room, the first hour and a half Josh and I stood at the mouth of the entry-way and basically just talked to each other. However, as the party started thinning out and we began interacting with other guests, it turned out to be really fun!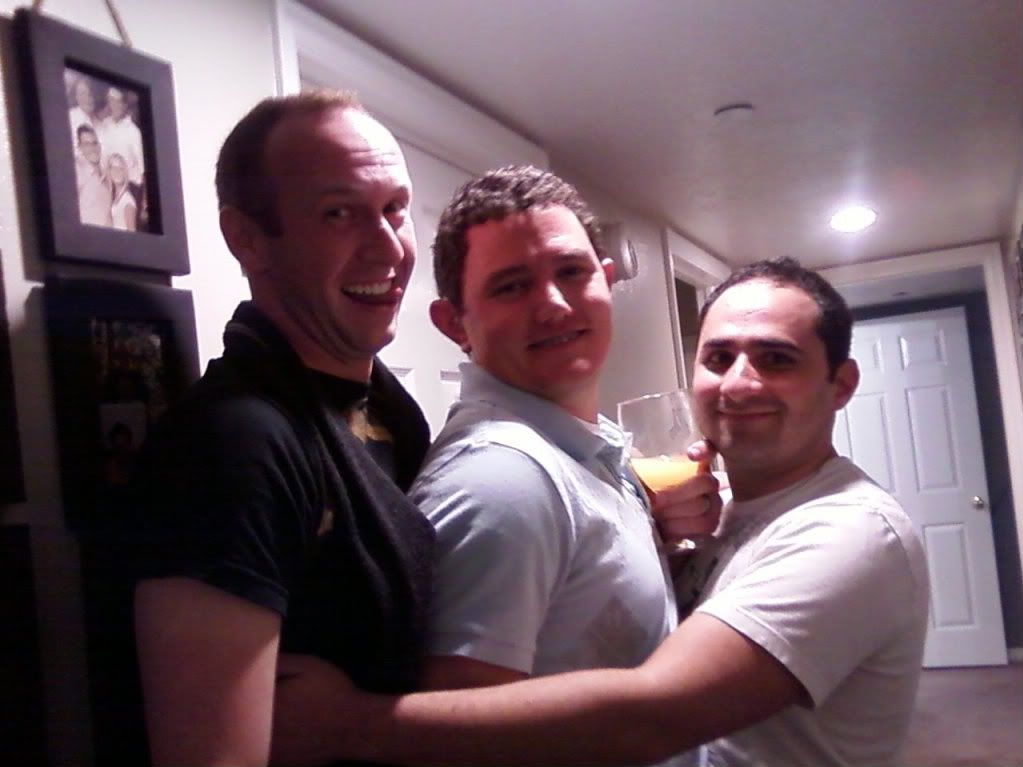 David has been trying to get my roommate in the sack for a while… It's terribly funny, and it makes me giggle because David is a force-of-nature just like me. He can be intense sometimes, maybe that's why we get along so great.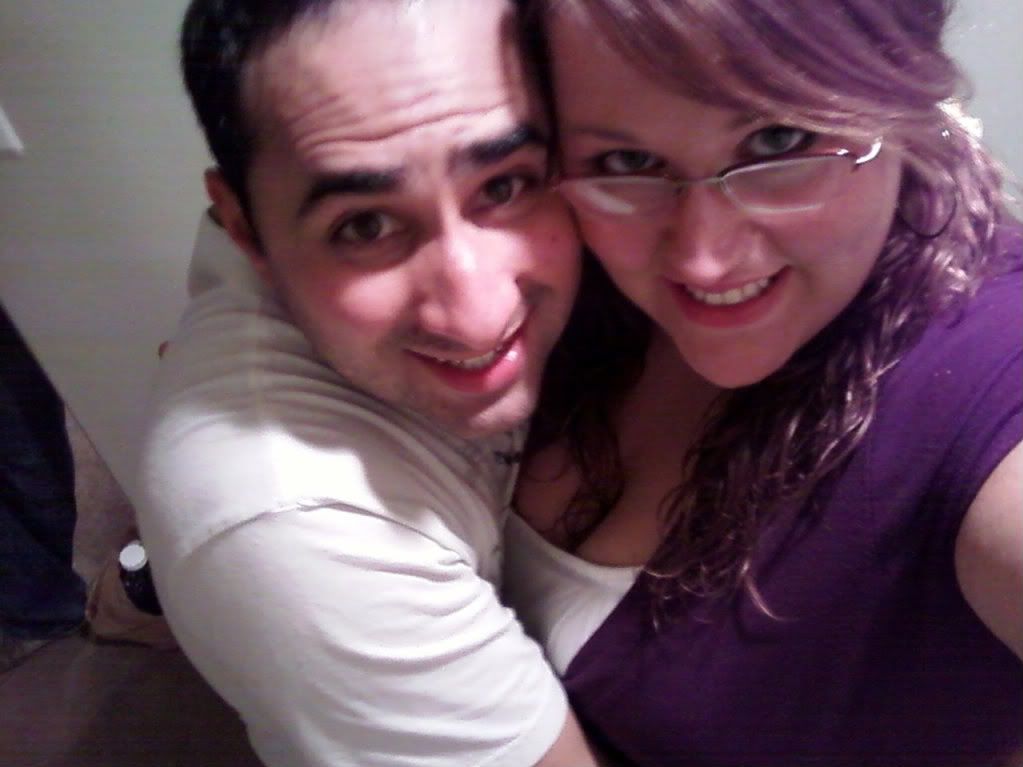 Not only am I "the closest thing to a wife" he'll ever have (he said it, not me) but I'm also his favorite fag-hag of all time. He was there with me through the entire process when I had the hots for Joshy, so he should know by now that it's going to take him some time!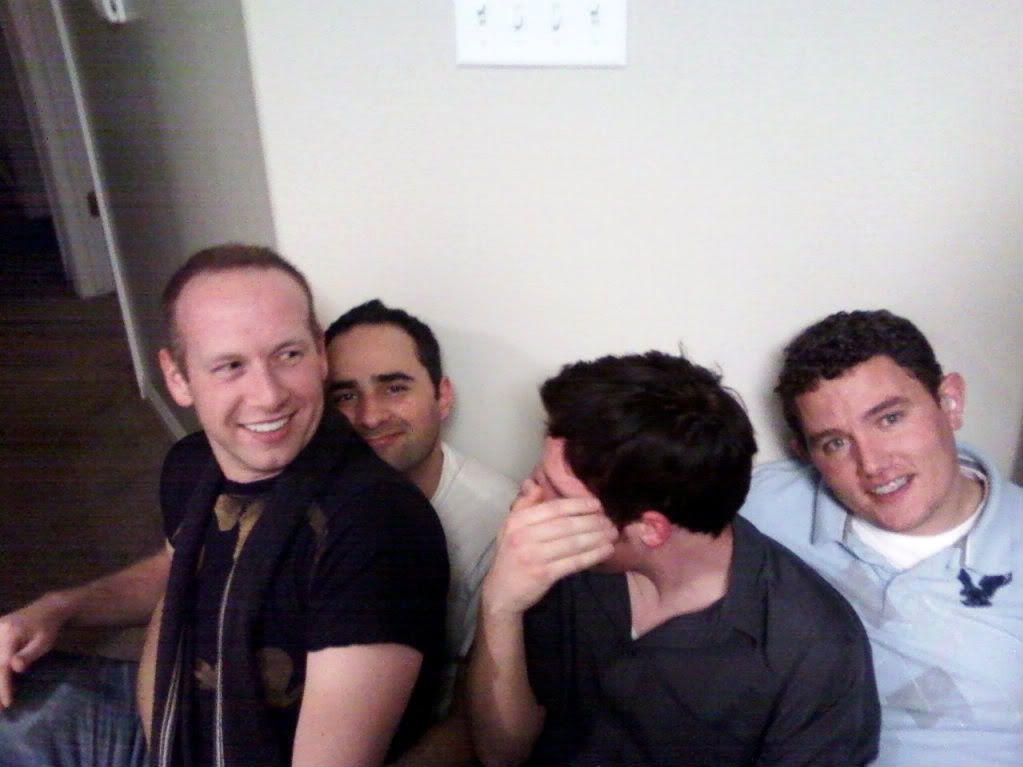 We also met a lot of new and awesome people! By the end of the party, it was me and a room full of about 10 gay guys, and It was so much fun! We met
Eli
, Ben (shown above being camera shy), Josh (yeah, another one), Randall, Zach, and Ryan. It was pretty awesome, and I hope we get to hang out with them all again!
***
Saturday we had a french breakfast complete with Baguette, Raisin Brochett, coffee and apricot jam which Josh procured from a local market just up the street from our house. It was delicious! Then we both promptly fell asleep (him on the floor and me on the couch) during Will & Grace.
After waking, we cleaned the house, went to In-N-Out Burger (finally!) and then had some friends over for Saturday night.
Heather
stopped by with Mike, Taylor and baby Jaxson (he's so damned cute) in tow. Shortly after Jon and his girlfriend Sharla arrived and I ran to pick up
The Musician
from the Trax Station down the street. It was so awesome having a bunch of great friends to visit, and having The Musician down to visit for the night. He went to a lot of effort to ride the train down, and it made me feel very important!
***
Sunday was fantastic and lazy, and I enjoyed it thoroughly. I fixed breakfast and then The Musician and I cuddled on the couch and watched season four of Weeds for a few hours. After which it was football time. We had the TV flipping between two different games, and the computer open so we could track his fantasy football scores for the week.
Now anyone who knows me, understands that I really do not do sports. I actually kind of loathe watching sports on TV. However, there is something strangely comforting about laying cuddled up next to him while he watches sports. He loves them, and I love being with him while he's enjoying it. Despite the hours of football and not knowing anything about it, I was happy and content cuddled up along next to him on the couch until I took him home around 6pm where I'm sure he watched another few hours of football without me. It was pretty sad to leave him there, but it was good to be home and spend some time with Josh.
***
I should probably post the update from a few weeks ago (yeah, this one is really behind) but I finally got to spend a little bit of time with Matthew! I've missed him like crazy, so we finally convinced him to come down and go to dinner with Josh and I. We went to 5 Guys Burgers & Fries in Fort Union, and it was fantastic! I would highly recommend this burger place!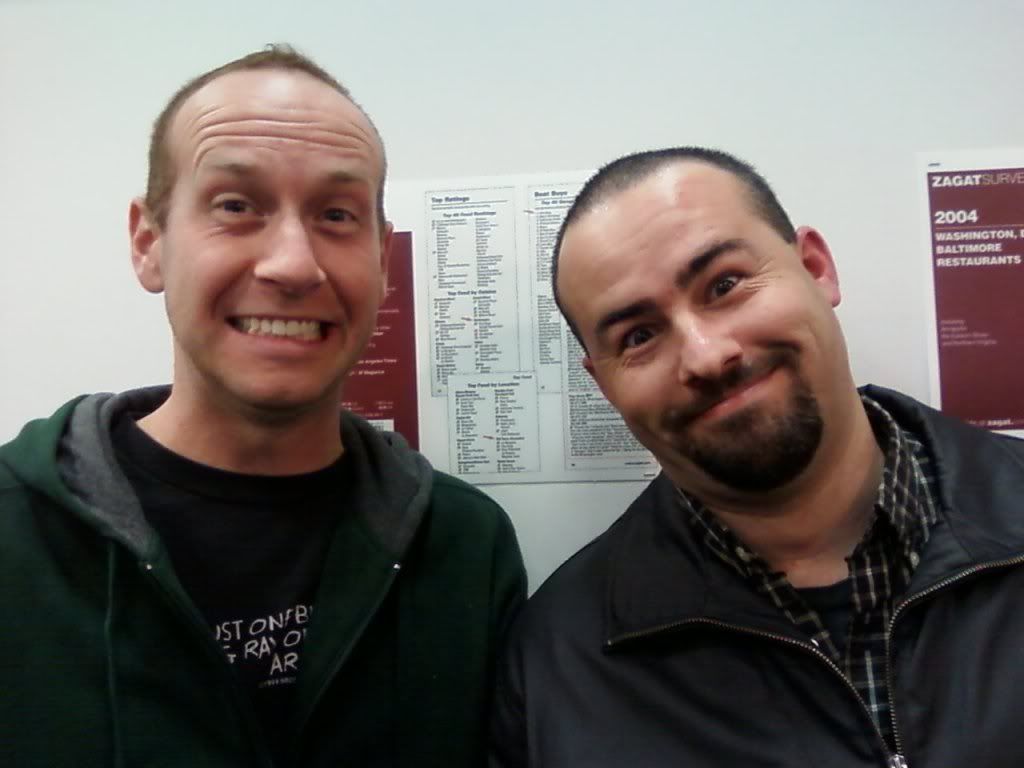 ***I'll be posting my
Holiday How To
later this evening! Come back and check it out!***