Bold
What a word with so many enticing things synced up with it.
We go to a coffee shop and order bold coffee.
Strong and rich and dark.

We bold letters to draw ones attention to it.
We stop before speaking, and start with
"If I may be so bold…"
Is asking permission to be bold, actually bold?
* Fearless before danger/showing or requiring a fearless daring spirit
* Assured, Confident
* Adventurous, Free bold thinker>
* Standing out prominently
The word bold makes it's appearance in many of history's quotes…
"Fortune favors the bold." – Virgil
"Freedom lies in being bold." – Robert Frost
Virtue is bold, and goodness never fearful." – William Shakespeare
"How bold one gets when one is sure of being loved." – Sigmund Freud
I want to live boldly.
To no longer want to be afraid to go out and be myself.
Speaking my mind with honesty, and skill.
Standing out and living fiercely.
Bright.
Beautiful.
Bold.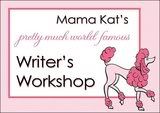 ***
Don't forget to check out my giveaway!
Handcrafted by ME!
Go ahead and boldly click on the button below!