And the WINNER IS?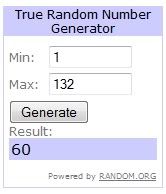 M's Giveaway Blog!
Do you know how much I love CSN Stores?
Enough that I'm offering yet another $35 CSN Stores giveaway to you guys.
Fantastic right?
CSN Stores is amazing! They really do have a huge selection, anything from luggage colorful
Le Creuset
cookware—all at great prices! Since I mentioned Le Creuset, let's
drool over
talk about it for a minute…
Do you know how badly I want one of these?
Look at that color!
Isn't that the prettiest cookware you've ever seen?
I'm almost positive a casserole would even taste better cooked in that.
Paired with desert from this:
I loooooooooove fondue.
Give me chocolate covered strawberries and bananas any day!
I'm sure my roommate would call me silly for geeking out over these pretty colors, but I know that even he has a deep and long-standing desire to own some Le Creuset dishes (maybe it's the french in him) and he's mentioned it to me on various occasions.
Do you know how tempted I am to keep this gift code for myself?
Don't worry, I wont. I love you lot too much.
But seriously, someday I will own a kitchen full of Le Creuset.
Seriously.
So you want to win eh?
Well, to qualify: You must be a US or Canada resident,
and you MUST be a follower of my blog.
If you're not-click on that pretty little follow button to the right ~>
To Enter:
Leave me a comment letting me know you're a follower.
Additional Entries:
*Follow me on Twitter +1 Entry
*Become a Fan on Facebook + 1 Entry
*Tweet the following +1 Entry
(Can be done twice daily)
$35 CSN Store #giveaway from @mysocalledchaos #enter to #win http://tinyurl.com/35CSNgiveaway RT for extra entry.
*Post it on your Facebook +1 Entry
(Can be done twice daily)
*Follow me on Networked Blogs +2 Entries
*Add my Button to your blog +3 Entries
*Write a blog about it +5 Entries
You can leave it all in one comment, or leave separate ones-either is fine!
Please leave a valid email address with each comment.
(you can skip this if you have email enabled in blogger-ENABLE YOUR EMAIL!)
Giveaway ends Sunday, February 27th at Midnight MST.
Winner will be chosen via Random.org and contacted via Email provided.
Winners will be sent a CSN promo code for $35
Other Terms and Conditions apply and will be sent with code.
Contact Me if you have any questions.