Hey everyone!
It's that time of year again!
If you're new and visiting my blog, I'm a 24 (almost 25) year old single girl living in Salt Lake City with my roommate and all of our little fur babies. Well, some furbabies, there's also a fish and a snake! I'm a technical support representative by day (so you know there's always a funny story to share) and a crafter by night. Who doesn't like a funny story and the possibility to buy (or win) themselves something pretty? Yeah, totally. 🙂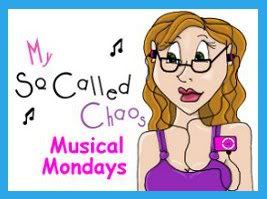 I also host my own Meme called Musical Mondays.
It's where you can pick a song for the week and tell us why you relate or love it.
It's a great way to find new music and learn about your friends!
I just barely opened up my own Etsy shop where I can sell my pretties.
You can visit my shop HERE.
These are just some of the pretty things available to purchase.
Also, the lovely Beth and I are hosting a swap.
Not just any swap, but a handmade swap with an attached giveaway.
Check it out by clicking the button below:
Sign-Ups open up April 4th!
Come play with us!
If you're visiting from the Blog Party, leave me a link so I can come say hello too!
If you're curious about the blog party, go HERE.