Why did I pick Geoff?
I just watched an episode of Bones called
The Finder
in which he starred as a veteran (from the Iraq war) with what he calls "the finder power" which is the ability to find just about anything anyone asks him to. In the episode, he prevailed on anything they asked him to find, and he did it while looking HOT. Super hot. Luckily, it looks like that's going to be a spin-off show for next season, and I am SO watching that.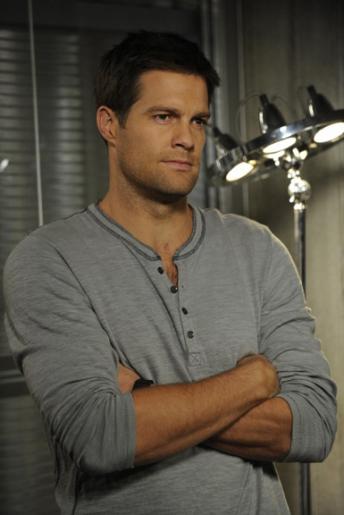 Birth Name
Geoffrey Manton Stults

Date of Birth
December 15, 1977
Birth Place
Detroit, Michigan, USA
Notable Roles
October Road – Eddie Lattekka
7th Heaven – Ben Kinkirk
Happy Town – Tommy Conroy
Family Ties
Geoff was on 7th Heaven back in the day playing the brother of the character his real-life brother
George Stults
also played.
Schooling
Whittier College from 1994-1998 where he was both in the theatre, as well as a football player.
Fun Fact
He also played professional football in Europe. Boy does it show in his shoulders… He looks like a football player.