Hello lovely people.
My Etsy sale has had such great response, that I've decided to extend it for the rest of the week! This includes custom orders, so if you're looking for meaningful Christmas gifts, I can custom make scarves, hats, jewelry, etc. specifically for the person you're giving it to! I'll even wrap it up if you want. FREE. 🙂

***
Also, just look at all of you awesome followers, I'm going to have to do a 600 follower giveaway fairly quick after the 500 follower giveaway ends! It's amazing!
Speaking of which, it's your last day to enter-I'm going to be drawing winners tomorrow!
Don't forget to enter all of these awesome giveaways!
***
I have a new project coming up for some handmade Christmas gifts…
***
Yesterday on Etsy I ordered my Christmas cards for the year from the most adorable little shop.
The company is called
Paperjacks
, and my cards are all on recycled materials.
They also customized the cards and added my own little message as well as changed the color for free.

I also ordered a set of these ones from another shop.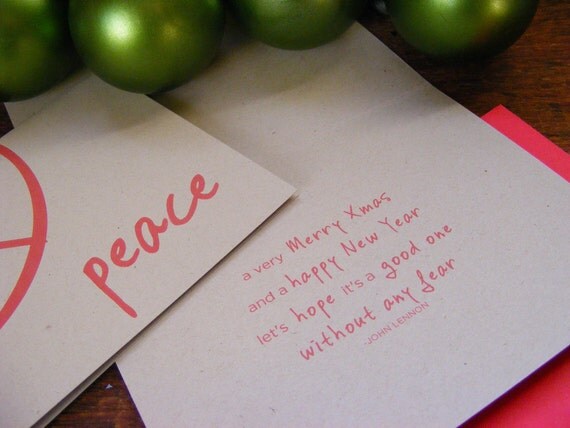 I'm excited to start filling them out and sending them all. 🙂
Would anyone be interested in some kind of Christmas Card swap this year? Let me know!
***
Speaking of Swaps, I was holding out for Sami's 12 Days of Christmas Swap, but haven't heard anything and she hasn't blogged since September… So I'm guessing it's not happening. Anyone else heard of any good ones coming up that I can get in on?
***