First, 
My Etsy shop
is having a HUGE Cyber Monday Sale!  Please don't forget to check it out-all prices have been marked down significantly for pre-made and custom orders!  Also, every order automatically comes with a free gift, as well as free gift wrapping and a card upon request.  🙂  
Second, don't forget to
enter all of the giveaways
running from the last two weeks.  There are 15 prizes from 10 different sponsors! 
***
Now, back to Musical Mondays-which I've really missed!  If you're new here, every monday I post a song for the week and explain why I'm connecting with the song.  I then urge you to post your song with the button telling us why you love that song, or are feeling it, and link-up!  If we get more than 5 people linking up each week-I'll draw a monthly prize for people who have linked up throughout the month! 🙂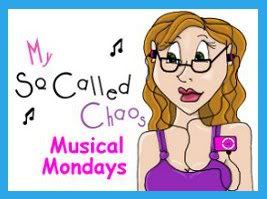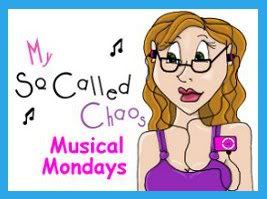 This week's song:
Shake It Out
by Florence + the Machine

Regrets collect like old friends
Here to relive your darkest moments
And I can see no way, I can see no way
And all the ghouls come out to play


And every demon wants his pound of flesh
But I like to keep some things to myself
I like to keep my issues strong
It's always darkest before the dawn


And I've been a fool and I've been blind
I can never leave the past behind
I can see no way, I can see no way
I'm always dragging that horse around.


Our love has pastured such a mournful sound
Tonight I'm going to bury that horse in the ground
I like to keep my issues strong
But it's always darkest before the dawn.


[Chorus]
Shake it out, shake it out, shake it out, whoooaaa
Shake it out, shake it out, shake it out, whoooaaa
And it's hard to dance with the devil on your back
So shake him off, whoooaa


I am done with my graceless heart
So tonight I'm gonna cut it out and then restart
'Cause I like to keep my issues strong
It's always darkest before the dawn


[Chorus]


And it's hard to dance with the devil on your back
And given half the chance would I take any of it back
It's a fine romance but it's left me so undone
It's always darkest before the dawn


And I'm damned if I do, and I'm damned if I don't
So it's the drinks in the dark at the end of my rope
And I'm ready to suffer and I'm ready to hope
It's a shot in the dark and right at my throat


'Cause looking for heaven, for the devil in me
Looking for heaven, for the devil in me
Well what the hell, I'm gonna let it happen to me


[Chorus x2]
***
Well, I'm right back where I started again.  I thought by taking a different path and choosing to date a "nice" guy who was honest and sweet that I'd maybe end up going down a different path this time.  I mean the guy even bought me flowers – yet he had a problem with the idea of being in a committed relationship with me and I never could quite tell where he stood.  He seemed really into me and being with me when we were together.  Affectionate, aroused, and like he was having a genuinely good time – but the texting was getting fewer and further between and when I brought up meeting his kid he dodged the question a bit.
So that being said, I guess I knew something was up, and in the midst of a texting conversation Sunday morning he said something about people needing to recognize when they click and when they don't, which sounded like a dig to me so I bluntly asked if he thought we were clicking.   I received a 4 texts detailing how he thought I was an amazing person but wasn't feeling a deep connection with me. 
When I got home (this all happened while standing in line for the breakfast buffet at the Red Garter with friends – upon which I choked it down and faked a smile so the rest of the trip would still be fun) there was a long facebook email waiting for me in which he apologized profusely and told me a bunch of reasons why I was amazing and any guy would be lucky to have me-but that guy just wasn't him and he felt really bad about it and still wanted to be friends.  I haven't even been able to respond to any of it, I just don't have anything to say to him.
There was a time when you had to be careful and make sure that a guy was really into you so that you didn't get used for sex. But I feel like that isn't really the case anymore. Men can get all the satisfaction they need using sites like
https://35p-cheap-phone-sex.com/
, so they're not just after one thing anymore. Sure, I guess some still are. But for most, they're looking for that instant deep connection – and if they don't find it, they will happily just move on, keeping themselves satisfied whilst they go.
Josh hugged me and told me he thought this guy didn't intellectually challenge me enough anyway.  He's at the point where he can't smile and lie and tell me "everything will be ok, someone better will come along – it'll all work out" because he doesn't believe it.  I don't blame him.  I don't believe it either.
Maybe some people just aren't meant to have anything real and lasting.  This may seem like pessimism, but really I'm trying to be realistic – it may never happen.  You can think "she's still young" all you want, but I look at some of these people who are 60 and have never been married or had real and lasting love and can't help but think I'm looking into the future.  
Maybe some of us aren't keepers.  They love us for a time, but never enough to want to spend the rest of their lives with us.  Given my history, I just don't think I'm one of those people who people keep, and maybe I just have to accept that and try to live my life as full as possible without the possibility of romance.
For now, I'm just gonna shake it out.
Throw myself into projects and everything else in my life.
And shake it out.
What's your song this week?
Link-Up!