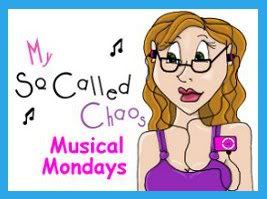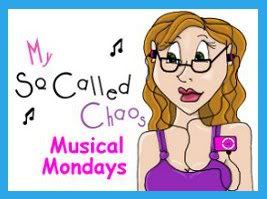 This week's song:
Basket Case
by Sarah Bareilles
Don't want to talk about it to you
I'm not an open book that you can rifle through
The cold hard truth that you see right to
I'm just a basket case without you
He's not a magic man or a perfect fit
But had a steady hand and I got used to it
And a glass cage heart and invited me in
And now I'm just a basket case without him
[Chorus]
Begging for the truth, so I'm sayin' it to you
I've been saving your place, but what good does it do?
Now I'm just a basket case
Now I"m just a basket case
Don't say much and it'll stay that way
You've got a steel train touch and I'm just a track you lay
So I'll stay right here underneath you
I'm just a basket case, that's what we do
[Chorus]
Wont somebody come on in and tug at my seems?
Oh send your armies in of robbers and thieves
To steal the state I'm in, I don't want it anymore
[Chorus}
Now I'm just a basket case
Now I'm just a basket case

***
I'm not a basket case all of the time. Most of the time I can go about my merry little way and be perfectly content with my life. I have a wonderful apartment, a great car, an awesome and well-paying job, a fabulous blog and followers, and the best friends and family anyone has ever had. Then I see him.
It has been long enough that seeing him for a whopping 5 minutes should not mess with my head like it does. I shouldn't turn into a total wreck for 3 days as I get over a simple hello. It's not fair. It's been years since we officially stopped dating, and it's been 8 months or more since we stopped talking to each other and being friends. I've seen him twice since then, and every time it turns me into a basket case for days after.
We just crossed paths for a few minutes this weekend when he was leaving and I was arriving. The kids ran out to me and gave me big hugs telling me how much they missed me, and when I walked past him he surprised me and said "hi" in a very cheerful and friendly manner. The last time we saw each other he was so awkward that I just expected it again-that would be easier to deal with. I thought I was okay after, I didn't really think about it much…
But then I dreamt of him. In the dream we were friends again, and it felt warm and familiar. That was until he made some comment about me dating other people and I yelled at him in the dream. I woke up unsettled. Sometimes I still miss him. I know without a doubt that he's not the same person who used to be my best friend and he's certainly not the same person I fell in love with (he's lost his ever-lovin' mind and gained an addiction-go figure) but that doesn't stop the ache I feel when I think of how things used to be.
I held it together, but cried all the way home… It started when Glass by Ingrid Michaelson came on (which I have already written about) and then this song always strikes that cord in me. When I came in and started talking to Josh about it I said "It's been long enough. I shouldn't feel like this. I should be over it." To which he replied "I think you just have to accept that there are certain people you will never get over." He's right. You have to make peace with that fact before you can ever move on, even though you will always feel that.
So that's my goal. I'm going to learn to accept that sometimes I will still be a basket case. Sometimes I'll still miss what we were, even when we can never be that again. I also think it's time to start consider dating again. We'll see how that goes.
What are you listening to this week?
Don't forget if you link-up, you're entered to win the big music prize at the end of the year!