I don't know about you guys, but I this winter I have upped the amount of blogs in my reader because I'm continuously looking for a new read for these cozy inside days. The weather is just too cold to go out that often in my neck of the woods, so a nice cup of hot tea, and my warm laptop open to a great blog has been my reprieve!
In case you are like me, and want some new and fantastic reads, please check out these wonderful blogs that I am keeping up with this winter. I'll start with the fantastic reads from my 2012 Holiday Hot List!
High Heeled Love
Blog | Facebook | Twitter | Pinterest | Instagram
Popular Topics: Life, Love, Marriage, Shoes, wine, beer, and running her own business!
Aubrey has been one of my best bloggy buddies for a long time now. I'm pretty sure we met through another link-up and then just started follow each others blogs until we developed a great friendship. She's one of those bloggers I'd actually go visit, or offer a spot on my couch if she came to town.
Great Posts: Thankful, Blog Star: August Edition, Five Questions: Holiday Style. She also has been hosting the Happy List and Friday Confessional for the last few months!
Painting Bliss
Blog | Shop | Facebook | Twitter | Instagram
Popular Topics: Art, Love, Family, Nature, etc.
Ashlie is a fantastically talented artist who does all sorts of beautifully inspired mixed-media art. Aside from her Etsy shop where she sells her awesome creations she also keeps up a very thought-provoking and inspirational blog that I find myself turning to often. She's a great mother, nature lover, & beautiful kindred spirit that I am happy to know!
Great Posts: Notes to Yourself and Reminders to Your Soul, Just Words and Thought Spread Upon the Page, Faces from Beginning to Finish.
Lena B, Actually
Blog
|
Twitter
|
Facebook
|
Instagram
|
Photography
Popular Topics: Fashion, Family, Photography, etc.
Lena is one of those great bloggers who knows how to mix her reviews, giveaways, and fashion posts in with the real hard-hitting posts about her family and their struggles and triumphs. I don't know how she balances it out so well, but she's a PRO at it! Not to mention I LOVE her fashion choices. She can take any combination of outfits and really make them work-even hotdogs on her dresses!
She hosts: Tuesday 10 Linkup!

Check out these posts: The Birth Story 5 Years in the Making, The Difference a Year Makes, Real Thoughts on Getting Older, Think Before You Judge.
Nykki Talks Beauty
Blog | Facebook | Twitter | BlogLovin | Instagram
Popular Topics: Fashion, Beauty, Blog Tutorials, Reviews, Life & Love, etc.
Nykki is such a sweetheart. She continually tries to help others by sharing her knowledge of beauty products, style options, nail polish tricks, and by just being genuinely supportive of other bloggers. In the short while I've been reading her blog I've learned tons of new tips and tricks, and I've seen a girl with a smile that lights up the room and a lot of love in her heart! She is such a peach!

She hosts: The Bloggers Digest Link-Up

Check out these posts: You Know You WANNA, I'm MARRIED!!!, Out with the Old in with the New!, Current Foundation Routine.
Sweet Pea London
Blog | Facebook | Twitter | Pinterest | Photography
Popular Topics: Photography, Travel, Beauty, etc.
Rachel is an adorable new find from the UK, and yes, that is a picture of her next to Chris Helmsworth on the set of Thor 2 in Greenwich-she leads an exciting life! She does a lot of travel and takes some fun pictures, as well as writes some pretty great posts talking about her favorite chocolates, beauty products and more! She's completely awesome, and I'm happy to have recently found her blog!

Check these posts out: Photo Diary #5, October Favourites, London Trip Summer 2012, Products I regret Buying, Nighttime Skincare Routine.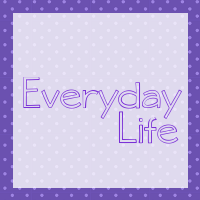 Everyday Life
Blog | Facebook | Twitter | Pinterest | YouTube
Popular Topics: Poetry, Reviews, Family, and more!
Becca is such a sweet girl, always commenting and getting to know people, and she writes such great poetry!
Becca Hosts: Weighing In
Check these out: Let's Party, The Edge, I'm standing my ground.


We Took The Road Less Traveled
Blog | Facebook | Twitter | Pinterest | Instagram
Popular Topics: Life & Love, Travel, Military Life, Shopping, Fashion, Nutrition, and more!
Casey is one of my favorite new blog finds. Not only is this girl super gorgeous (check out that hair-I'm so jealous!) but she is also extremely talented and her blog is such a great one to follow! She's so sweet and she's always off on some kind of adventure getting really great photographs of it all to share with you!
Check out these great posts:The Day I Saw My First Pair of German Boobies, From Vine to Glass: Grape Picking on the Rhine, Welcome to Italy: Our Tuscan Villa, A Blog About Pop Tarts.

Pulp Sushi
Blog | Shop | Facebook | Twitter | Instagram
Popular Topics: DIY, Crafting, Fashion, and more!
Marilyn is such a great blogger-and her blog is a cute little tribute to her shop with a lot of extra thrown in. I have really enjoyed getting to know her and seeing all her wonderful vintage inspired creations!

Check out: Pictures from Howland Holliday Craft Fair, A Visit To The Sheep & Wool Festival, Recommended Crafty Reads.
Come back tomorrow for pt. 2 and more awesome blogs to check out!
Don't forget to fill out my 2012 End of Year survey for a chance to win a gift card!
♥ ♥ ♥