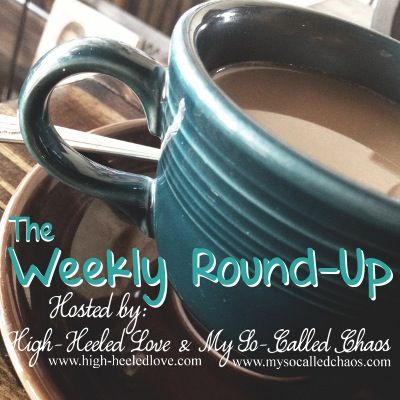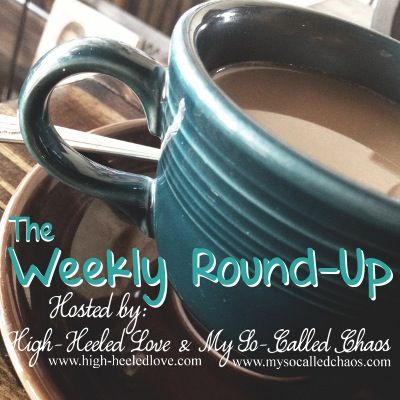 Throughout the week keep an eye out for blog posts by other bloggers that you love, and keep track of them. You can save them in a draft post, bookmark them, write them down-whatever works for you.
On Sundays, grab our pretty button (code above) and create a blog post with a list of those blogs that you loved, inspired you, or you generally want to share with everyone and link up with our link! You should also follow both
High-Heeled Love
and myself who host!
We believe sharing posts and focusing on other bloggers is important for building community and creating friendships! It's time to stop being so self-focused and branch out to others as well!
My Favorite Posts This Week
My witchy sister MelanieGrace just announced that she's pregnant! I've known this girl since we were 17 and I am sooo excited for her! They're going to name her Annabelle Lee (if it's a girl) or him Grayson Francis (if it's a boy.) Congrats friend! Go congratulate her for me will ya?
Not a blog, but I loved this post on Buzzfeed about the 33 Most Beautiful Abandoned Places in the World. Gorgeous. It's now my goal to vist all of them, except the ones in Antarctica.
Absolute Mommy wrote this amazing post in regards to the Cynthia Wachenheim suicide from a few weeks back. For those of you unfamiliar with the story, Cynthia strapped her 10 month old baby (he survived with only a few scratches!) to her chest and jumped out of an 8th story window. She left a 13 page suicide note regarding how she felt guilty that her son had fallen and she felt he had developmental delays that were her fault. I honestly feel like Megan has it right in her post-people are quick to call this woman a monster for what she did but it's not as easy to stop and think about how much this poor woman was hurting-how much it would have taken to get her to that ledge. To take it further, I think not only should we should be talking about issues like Post Partum Pyschosis and Post Partum Depression, but we should be talking about so many mental disorders that go untreated because people feel shame. It breaks my heart.
Giveaways you should enter this week: