I Confess…
It was one of those weeks at work where I'm pretty sure it gave me an ulcer, especially yesterday. There were a few points of the day so stressful that I though "Screw this I quit" which of course I'd never do… But still, it's sad when that becomes a "nice thought" simply because you need a reprieve. However, I am grateful for my job-just not the sour stomach.
I Confess…
I'm so not feeling well today, but I wasn't about to call in sick for work today of all days-my work is paying me to go to Superman this afternoon! I'm getting paid time while I'm there, and they bought the ticket. My job can be totally awesome sometimes.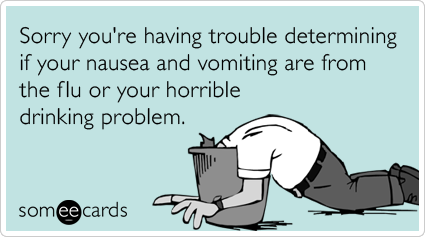 I Confess…
It's my own fault I'm sick… I went to Pho with friends last night, and then after we stayed up late watching movies and eating junk food… Wine (Lambrusco), donuts, cheetos, and more (OH MY) do not make my stomach (or waistline) happy. When will I learn? My body woke me up a half hour before my alarm this morning because it was not happy.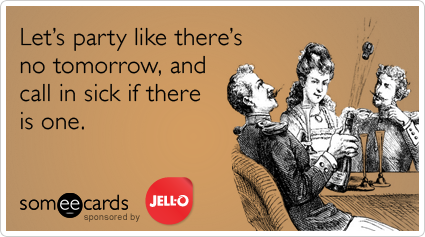 I Confess…
I'm starting to feel super ditched by some of our friends… I am trying to let go gracefully since that's life-people move in and out of your life and when they go they go-but it's hard. It's mostly the coupled up friends-somehow all they want to do is hang out with other coupled up people. The roommate looked at me the other day and said "I'm starting to feel like you're my only friend." and I understood. Don't get me wrong, I'm happy for them… I just don't understand how you disappear on all your friends who've been there for you because I'm not that way-I'm not someone who gets lost in relationships. But c'est la vie, right?
I Confess…
I screwed up my birth control, and now my body wants to start (TMI-but oh well) but I'm trying to fight it off by catching up on my BC… Mr. Bingo will be here next week and I don't want to be horribly crampy when I get to see him! NO. GO HOME UTERUS YOU'RE DRUNK. Perhaps I might be better off going back to a clinic like
Southwest Care
or somewhere else and have a conversation about me potentially changing birth control options so I'm less likely to forget taking it because let's face it, there are far worse possibilities to forgetting your birth control than having cramps when your man comes!
While I am at the clinic, perhaps I could also look for uterine fibroid treatment, as a friend of mine suffers from fibroids. She has heavy menstrual bleeding, and sometimes her menstrual periods last more than a week. Might as well get it checked, as I found out that there are many women out there, who suffer from uterine fibroids. Gosh, I wish no one suffers from this type of pain.
On another note… Here's my mani for the week. Color Club Angel Kiss. Not as in love with it as I was with Halo-Graphic, but it's still a pretty holo. Here are different lighting photos-with flash, without flash, and sunlight.
Happies this week:
Crappies this week:
PLL Marathon. WHO IS A?
Still nothing from Julep support. They suck.
Birchbox Customer Service is amazing!
Stupid uterus and forgetting BC.
Half day work day & Superman!
Eating poorly and feeling sick.
Getting to see Ortie!
Coming to terms with letting some friends go.
Linking up with: