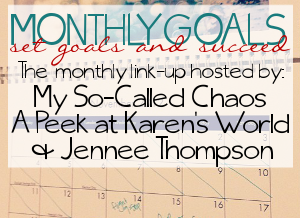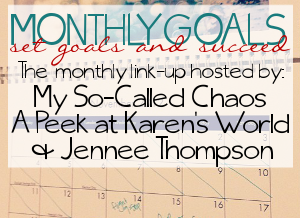 Yay! It's the first Wednesday in June-so you know what that means? GOALS!
The linky goes live on the first Wednesday of each month.
Write up a post recapping previous goals & setting goals for the next month. The post needs to include the Monthly Goals button, use the code above!

Link-up your Monthly Goals post in the linky below!

Visit other blogs in the linky to show support!
Recap of May
Well, you win some you lost some right? No use crying over spilled milk.
Ah, I miss the ocean!
June's Goals
Read, finish, and review at least one book.
Get back into Weight Watchers hardcore (so far I'm doing well this week)
Blog more over at Health NOT to Health NUT
Make more nail polish art and get it listed in my shop
Buy my DSLR finally-I really need to stop using my phone camera for everything
Find my planner and start really using it
Get my bedroom dejunked and in order
See Mr. Bingo ♥
Be better about saving a little money instead of blowing it on nail polish
Please put the button in your post if you are linking up!