Before being contacted regarding this promotion for Red Mango, I'd seen the stores in my travels or while out running errands, but have never actually gotten around to stopping in to try anything. Apparently I had no idea what I was missing out on-because I think I found my new favorite
Frozen Yogurt
place. I was instantly impressed with all of the information hanging up in the restaurant explaining that their products are natural and do not contain artificial flavors like some other fro-yo companies. This is important to me! I also love all the wonderful
probiotics
!
Red Mango is one of the fastest-growing retailers of all-natural frozen yogurt and fresh fruit smoothies. They just launched 22 brand new superbiotic summer smoothies in four-lifestyle centered categories:
Body Balance: Flavorful and functional yogurt smoothies formulated with beneficial boosts.
All Fruit Harmony: Refreshing dairy-free and soy-free smoothies, made only with fruit, juice, and ice.
Twisted Fruits: Smooth and creamy signature yogurt smoothies offered in new and innovated fruit-forward flavors.
Just Kidd'n: Naturally delicious, snack-sized fruit and yogurt smoothies, blended just for kids!
They are also introducing a brand new line of smoothie boosts that have been formulated to meet the nutritional and dietary needs of today's health-conscious consumers who find it increasingly important to embrace a wholesome, well-balanced diet. In addition to the protein, immunity, energy, and multivitamin boosts currently available, Red Mango four new boosts formulated with natural, wholesome, and innovative ingredients:
MetablolicFit360™: A proprietary blend of protein, calcium, and African Mango which supports metabolic balance and promotes healthy weight management.
Dark Chocolate Mate: Finely ground, Brazilian roasted mate and dark chocolate; a delicious, rich, low-calorie flavor which also supplies a nice dose of antioxidants.
Tropical Hibiscus: Finely ground, premium Nigerian hibiscus blossoms infused with natural pineapple and lychee; a bright and tropical low-calorie flavor and antioxidant boost.
Green Tea Acai: Finely ground, premium green tea with acai berries, the Amazonian super fruit; a low-calorie antioxidant boost made with the best ingredients!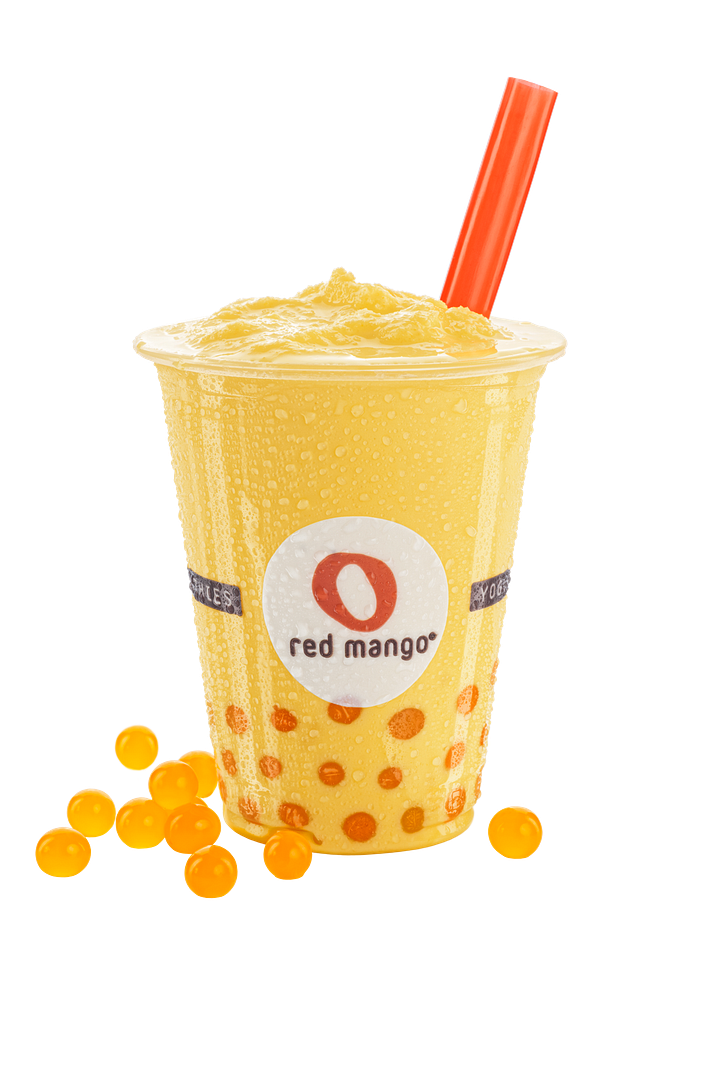 Special Offer:
Club Mango Double Points!
Every registered and opted-in CLUB MANGO member will receive double points for every eligible purchase they make in a participating Red Mango location fromJuly 15-19, 2013. Club Mango points add up and can be redeemed for products at participating Red Mango stores. You'll receive a $2 reward just for signing up, and for every 500 MangoPoints you earn you'll get a $5 coupon!
Connect with Red Mango on Facebook and Twitter!
These smoothies were so fantastic-really I loved how they taste so much that I'm pretty sure I'm stopping for one today before I head out of town-YUM! Red Mango also offers really great frozen yogurt. Shawn and I went for lunch yesterday and really enjoyed our delicious treats. I recommend the Mango flavor (which was delcious) with popping boba (which are so much fun to eat)!
What smoothie would you be most excited to try?