Well, I did it. Friday night after work I received an email informing me that my wait list spot was up on the French class I want to take this semester, so I went and finished up my registration. I also applied for a payment plan so I don't have to come up with everything all at once. My dad told me he thought it was silly that I was paying for French when I live with a French teacher, but I think it's brilliant. If I take it now while the roommate is still living with me I'll have loads of help! I'm definitely not excited about having to go to work an hour earlier so I can make it to class on time, but I'll cope.
Bingo and Betos
After registering for classes we headed down to Bingo, which was slow, but enjoyable. There must be a lot of people in the area who enjoy playing bingo as the place was packed. I still wouldn't have been surprised if more people decided to have a look at and play these online chat olé games instead. I've heard people say that online bingo is all the rage at the minute, especially those that can help you to learn a language too. I haven't tried it myself, but I think I have the bingo bug now and so I might check some of them out. My friends were telling me about a few bingo sites that they were interested in trying out too, such as SwankyBingo.com as well as a few others. We wondered about the different features bingo sites had and decided we would give them a try when we had some time. The great thing about online bingo is that you can gain bonuses and free games, which makes playing and winning the cash more fun and worthwhile. I enjoy playing the bingo games that don't feel too serious and are more like gaming rather than betting, as I don't tend to bet a lot of money when I play, so it is more about having fun than winning buckets of cash… although that would be good too! A few friends have recommended other sites that may give me a bit more variety and continue the fun, however, we also looked for new bingo games and found some popular bingo sites from websites like inkedin, so we had a lot of various bingo games to choose from. After bingo, we grabbed some Betos on the way home where Kristina and Courtney met us to spend the night.
Weekend Shopping
Saturday morning we dragged ourselves out of bed and down to the Farmers Market where I gathered lots of awesome goodies for my Local Flavor Swap partner Ricki Jill. I'm so excited about what I'm sending her, it may not be a huge box, but they're definitely quality items! After the Farmers Market we went to Target and Hell-Mart to finish up some back-to-school shopping for Kristina's kiddos. While we were at Target I fell in love with some canvas shoes with skullies on them-but just my luck there were only 1 pair left and they were a size too small… Just FYI, the Target app is scary easy to use and I probably shouldn't have it on my phone-but happily a pair of these pretties are on their way to me in the mail: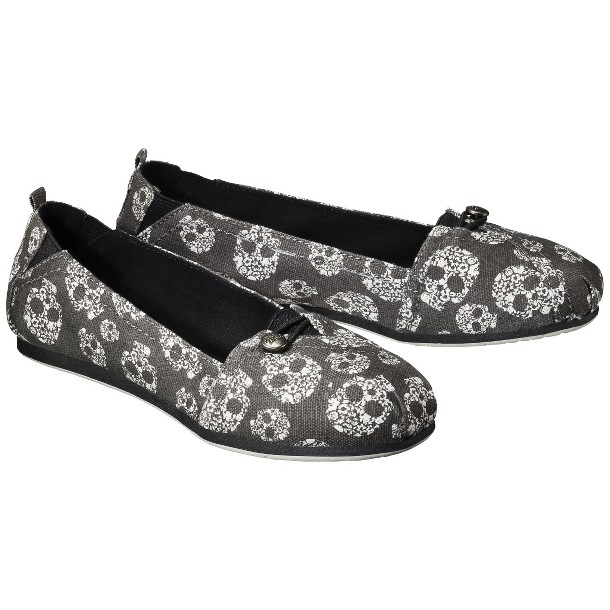 Swimming
Then after the shopping was done and Josh went to pick up Ortie from the train, I whipped up a Strawberry Sour Cream salad, we grabbed some fried chicken, and headed up the canyon for a picnic and swimming at East Canyon Reservoir. It was so lovely out, and while we were very dirty, it was very fun!
New Beta Fish
While at the store Saturday afternoon I picked up a new beta fish. I'd been holding off because none seemed to have the personality my last one did, and I missed him. So Sunday morning I woke up early and cleaned out the tank and set it up so the water could start aerating, did some dishes, and took care of some blog and school stuff. I also finally ordered the bag I've been drooling over.
Weekend Breakfast
Then Josh and I went to breakfast and then wandered through the Lowe's Garden Center where I picked up some Bamboo for the fish tank. We then wandered around
Dancing Crane Imports
before I ran home to shower and head down South for my grandmother's birthday dinner at Chuckarama.
Grandma's Birthday Dinner
By the time I got home from dinner I figured it was finally time to introduce Socrates (the new fish) to his new tank. He panicked a bit and puffed up at me (I'm guessing because this was a scary experience since he's been living in a tiny cup his whole life!) but eventually became curious and started exploring his new digs.
How was your weekend?
Linking up with: