This weekend I spent a lot of time crafting and getting things put together for orders and for my Etsy shop.  I've been painting so many Sugar Skulls and masks lately, I'm super excited to share them with you finally!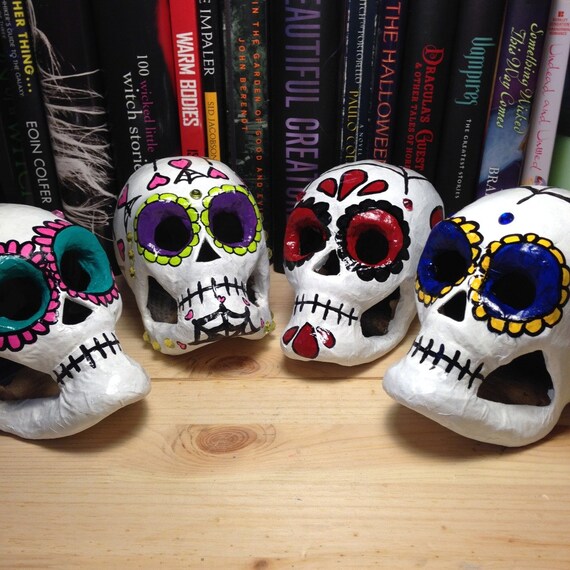 Aren't they cute?  Here are all of the new listings in my shop, click on the image to check out the details:
And here are the masks I have done and up in the shop.  I really had a hard time parting with the Fall skull mask, as it took a long time and I love the look of it, so I hope it goes to a good home!  Again, click on the photo to see the listing: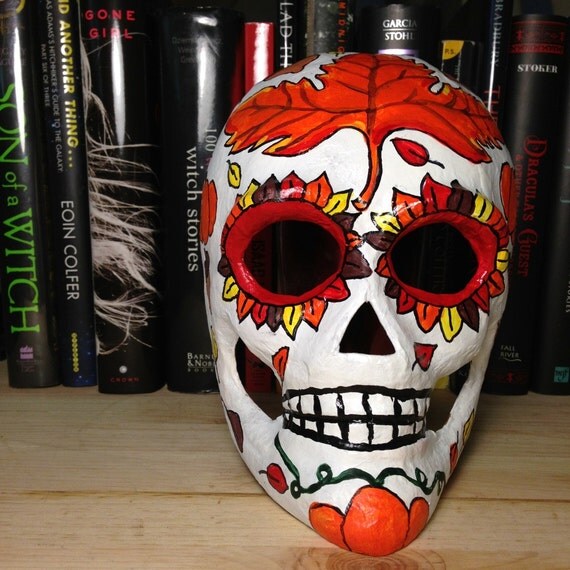 I also finished up these awesome steampunk/clockwork skulls for Melanie over at Live Steamy.  She's ordered them for me and will be selling them through her Etsy Shop.  I'll make sure to let you know when she has them listed! 😀
In other news, this weekend was pretty laid back.  Friday night Josh and I grabbed some comfort food and stayed in to watch World War Z and The East.  I found both movies to be pretty good, and honestly liked The East a lot too, even though I'd heard absolutely nothing about it prior-I literally only chose it because it has Alexander Skarsgard in it.  Speaking of which, did you know he was in Zoolander?  He looks TOTALLY different now!  If you don't remember it (like I didn't) here it is:
Also,
Swapoween Sign Ups
are up and ready to go!  So if you like Halloween and Swapping, come sign up!  I've already been shopping and my partner is going to really love their package! Soooooo excited!
Do you think I should do more Sugar Skulls?
Linking up with: