Musical Mondays is a weekly linky party where we share a song we're into for the week, and talk about why we like it-or why it effects us. Along with talking about music, I host a month-long music related giveaway sponsored by wonderful people! September is sponsored by me! Read on to see details!
This week's song:
Sweet Transvestite
from The Rocky Horror Picture Show
I have something to admit, but I can't be the only one. There is something about Tim Curry in drag that really does something for me. You can think I'm weird, but I'm totally okay with it.
I have a friend who's playing Doctor Frankenfurter in the local RHPS production a few blocks from my house, and we're totally going this year. I'm super excited.
What are you listening to this week? Link Up!
It can be anything music related, but if you link up your post MUST contain the button or a link back!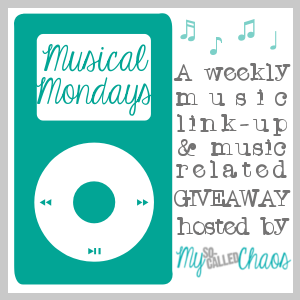 October's Musical Mondays Giveaway:
Since October is tomorrow, I'm going to go ahead and start the October Musical Mondays Giveaway! Since I'm so in love with The Heist by Macklemore & Ryan Lewis, I'm giving one lucky reader an MP3 copy of the album! Open worldwide from 9/30/13 to 10/31/13. Entering the Rafflecopter below agrees to the Terms inside.