Today I have the pleasure of introducing you all to one of my nearest and dearest, Miss Melanie Grace-and on her birthday no less! Happy Birthday Melanie Grace! I have known this girl for about 12 years now, and personally? She's one of those all-to-rare soul mates. We've been through a lot together, starting all the way back to our Drama weekend trip to the Utah Shakespeare Festival and being bunked together in a hotel room. It was after that when we became pretty much inseparable, and our love has only grown from there. We found love together, we found spirituality together, and most of all-we found ourselves together. No matter how far away, I know our love for each other will always be there-and we'll always make an effort to stay in each other's lives. I'm so lucky to know her. ?
For those of you who aren't lucky enough to know her in real life, let me tell you a little bit about this girl. Melanie Grace is one of those crazy creative types who can put together just about anything she decides to, and she has taken a few amazing creative ideas and started a business with them. She runs three different Etsy shops with the help of her husband, who also runs one of his own. She started off with one shop where she sold handmade t-shirts after buying a screen printing machine. Then, after that one got popular, she branched out and pursued even more of her creative passions. All while raising a baby (who'll be one in November!) She's the very definition of a creative rock-star.
Not familiar with her shops? Well if you're looking for Steampunk goodness, check out Live Steamy or follow the Live Steamy Blog. Are you a geek parent with a kid or baby? Then you'll want Growing Up Geeky, and you can also follow the Growing up Geeky Blog. Like the dark and Macabre? Check out her husband's shop Live Darkly. More to relation to this post (you'll see soon) her newest shop is Light Up Bottles by Live Steamy!
My Interview with Melanie Grace of Live Steamy
While Melanie Grace gets to play dress up all year long, I decided to ask her some Halloween Questions! Enjoy!
How do you usually celebrate Halloween?
Before I had my own business and became terribly busy, Halloween used to explode all over my life. I'm not just talking tons of decorations spilling out of my apartment or house or wherever I was living… But I wore striped stocking and had pumpkin deco bags all month long. I usually had at least three costumes and made most of them myself. I was never afraid to strut down the street wearing some crazy get up and I always kicked some Hallows ass at parties!
How does Halloween inspire your art?
Well, in some small part, Halloween never stops for us. We make costumes year round for Growing Up Geeky and Live Steamy for cosplay, re-enactment, and themed parties. And then we have Live Darkly where our Day of the Dead sugar skulls, masks, hats, and gothic clothing sell year round. But I'm osessed with pumpkins and Hallows is about the only time of year I go crazy with them.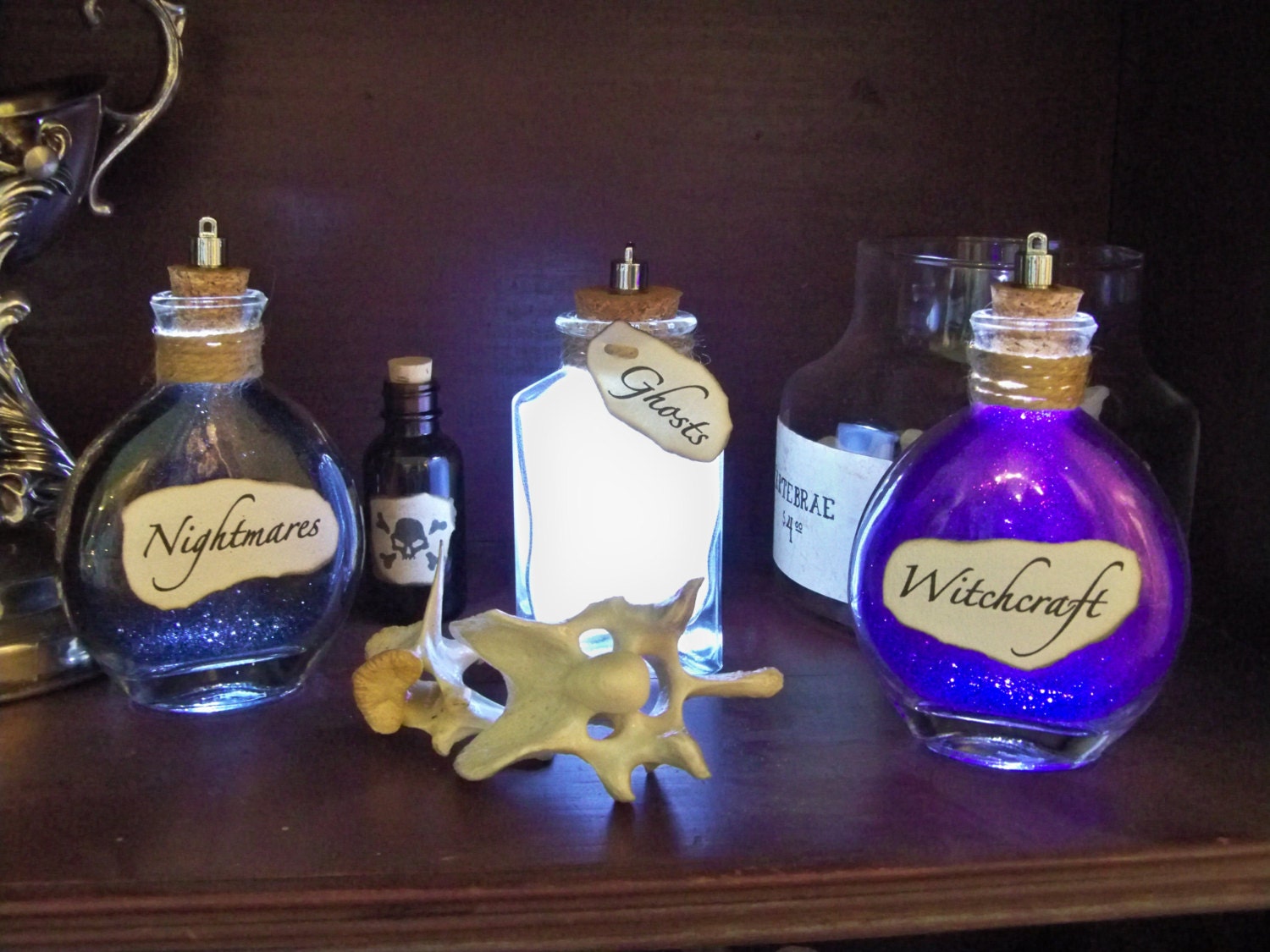 Are you and your family dressing up this year? If so, as what?
I got way too focused on baby's costume this year and kinda forgot about my own. So I'm not sure what I"ll be doing, but my 11 month old is going in a hand made costume of Baby Etrigan. Etrigan is a DC comics character who was a knight of the round table but was cursed so now he is half man half demon-changing at will. So though he is a demon, he's a good guy and my favorite is when he teams up with Batman. However, there was one episode of Justice League Unlimited where they all get turned into kids and Etigran gets turned into a baby! It was way too cute to pass up.
What was your favorite thing you have dressed up as?
I made an Emily, The Corpse Bride, costume out of an old wedding dress. It was perfect. Dyed and shredded the bottom of the skirt black and blue, had tattered lace and painted ribs on my corset. A blue wig, veil, torn gloves, even her bouquet with dried and dyed flowers.
If money/time were no issue, what is one thing you'd dress up as?
Someday I'm going to make a seriously amazing Hawk Girl costume. The wings are a challenge.
What is your favorite Halloween food/candy?
Drunken Pumpkin! An alcoholic hot cider that you drink out of a pumpkin-it's amazing. Miss Angie and I learned the recipe together, so either my blog or hers-the recipe will be floating around.
What is your favorite scary story or legend?
The Legend of Sleepy Hollow/The Headless Horseman was always one of my favorites. The Sleepy Hollow show that they made is fun, and though Ichabod Crane has had so many manifestations, I love how they are portraying his character in it. I also love Johnny Depp's version and the cartoon one I watched as a kid.
What are your top 3 Halloween movies?
Practical Magic is and will always be number 1. Of course Hocus Pocus, and though its' not a movie I often pull out at least a few episodes of Charmed, especially the Halloween one where they go back in time to save their ancestor.
What would make this year the best Halloween ever?
I already know it's going to be. I have the most amazing husband and the cutest little creature to ever walk the face of the earth. I have the most perfect love in my life and I just couldn't be happier.