You know, I used to consider Taylor Swift my guilty pleasure, I mean I only kind of liked teenager Taylor with her cheesy songs, but then Red came out and I was hooked-but there's kind of a stigma about being a T-Swift fan.  However, then I stumbled upon Kati's post I Don't Believe in Guilty Pleasures and you know what?  I'm going to just be a proud fan now.  I shouldn't have to justify what I like.  1989 was another awesome album from Taylor Swift, and this quiz is fun.
So I saw Beth do this post, and then I was directed to Kenzie's post (how did I miss it in March?) and now I want to do it.
01. Welcome to New York.  If you could live in any city, which would it be and why?
If we're choosing from cities I've visited, I'd probably choose Seattle.  I also love San Francisco, but Seattle is more affordable and I have a lot of friends there so I wouldn't be lonely.  Plus I'm a PNWer at heart.
02. Blank Space. What is something that everyone things is true about you, but actually is not?
I think probably that I'm someone who's horrible to date.  I mean what else must they think of me when I can't maintain a relationship?  I'm really not high-maintenance, so it's kind of funny.  I just choose the wrong guys.
03. Style. What is one item in your closet that makes you feel unstoppable?
Hmmm… It's hard to say, but I have a few really great dresses that make my figure look good and show off my rockin' awesome cleavage.  Usually those things make me feel unstoppable and sexy-a good dress goes a long way.
04. Out of the Woods. What is one thing you're afraid of.
Not being memorable.  I don't want to be someone that's easily forgotten.  I'd like to think I leave a mark on people and that they think of me often, even when we're not a part of each others lives anymore.  Maybe we all like to think that of exes and such.
05. All You Had to Do Was Stay.  Who is someone you wish was still in your life? 
Oh what a question to ask me.  I've been feeling so incredibly nostalgic lately, especially when it comes to lovers.  I wish a lot of my friends from my old job at Sparetime were still around.. I miss all of them so much.  There's also a few guys from that time in my life I wish I could catch up with and see how they're doing.  Not necessarily rekindle anything, but just see how they are.
For example, there was this guy I was seeing for a while when I was twenty.  He was in his late thirties and the situation was not ideal (lets just say he wasn't supposed to be available and leave it at that) but he was always such a nice guy.  Sometimes I'd like to just see how he is.  The other night I was so nostalgic about it, I actually stayed up way too late trying to find information about him-but I don't remember his last name.  Bummer.
06. Shake it Off.  What is something you had to shake off? 
My tendency to be a doormat.  I used to let people walk all over me-not anymore.  I know sometimes I can come off as quite the B for that, but it just has to be that way.  I'll always be a giver, but in order to not give too much to people who don't deserve it, I have to set very firm boundaries.
07. I Wish You Would. What is something you would like to happen right now? 
Oh man, I'd really like to find a house to buy and have it actually go smoothly.  I'm starting to really dislike this whole house hunting process.  I really want to move, and I want to own a place and just be done with it!
08. Bad Blood.  Have you ever had someone stab you in the back? 
Oh yes, but who hasn't?  Like Beth said in her post, it's a natural part of growing up and moving on.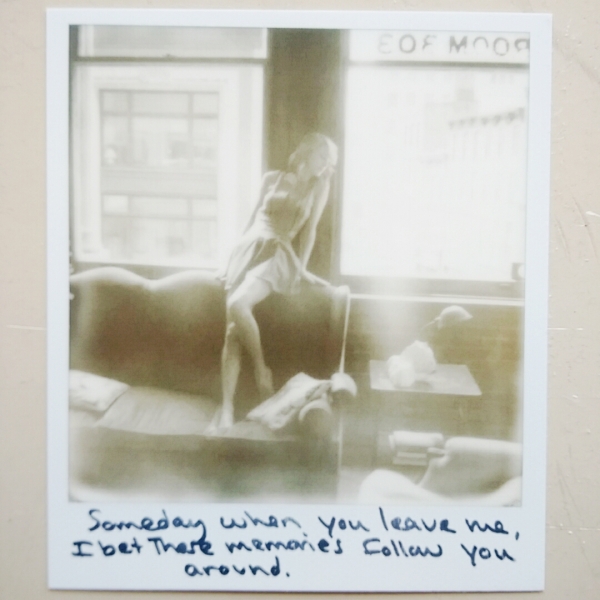 09. Wildest Dreams. What would you like to be remembered for? 
Like I said before, I really hope people think of me with some sort of fondness.  I hope guys from my past remember me as someone that could have been something real, or someone who was at least a good part of their life at one point.
10. How You Get the Girl. What's your favorite pick up line? 
Oh man… Pick up lines are so cheesy and none have ever really worked on me, but I haven't met a lot of people in real life that way anywho and online pick up lines are the worst.   I'm generally won over by a sincere compliment or just a "hey let's get to know each other."
11. This Love.  What is one thing you got back that you never thought you would?
I'm honestly not sure.  Maybe some friendships where we've fallen apart and come back together-those have been wonderful and I'm so glad for it.  After MelanieGrace and I lived together I didn't think ours would ever be repaired, but now I know that even though she's on the other side of the country, we'll always be in each other's hearts.
12. I Know Places.  Where is one place you always feel safe? 
Honestly, I can't really think of a specific place I feel safe in, but rather the company.  I feel safe when I'm with certain good friends-those friends you know will always look out for you no matter what?  They make me feel safe.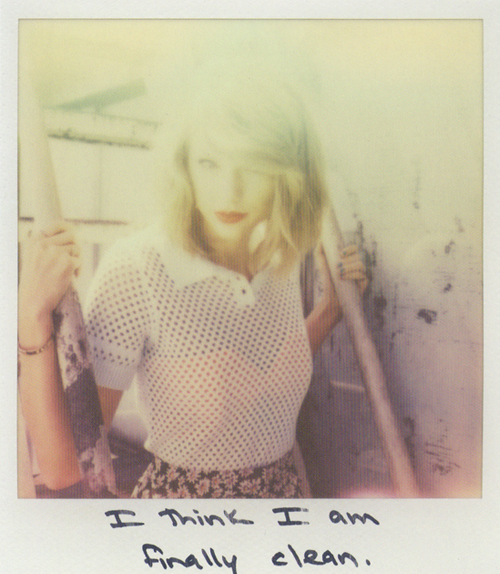 13. Clean. What's an important lesson you have learned in life, and how did you learn it?
That I don't need a man to be happy or to do the other things I want to do in life.  I think society teaches us to grow up and find someone who "makes us whole" and I spent a lot of my life waiting for that person to come along.  But you know what?  I'm whole on my own.  Finding that person would be icing on the cake-but you know what?  I don't need that to feel complete.  I can be happy with myself and I can go after the things I want without relying on someone.
How did I learn that?  A lot of failures.  A lot of being single and having broken hearts, and the eventual growing tired of waiting around for some kind of fantasy.  Realizing that it's a fantasy made all of the difference, and it will hopefully help me recognize something real when it happens.