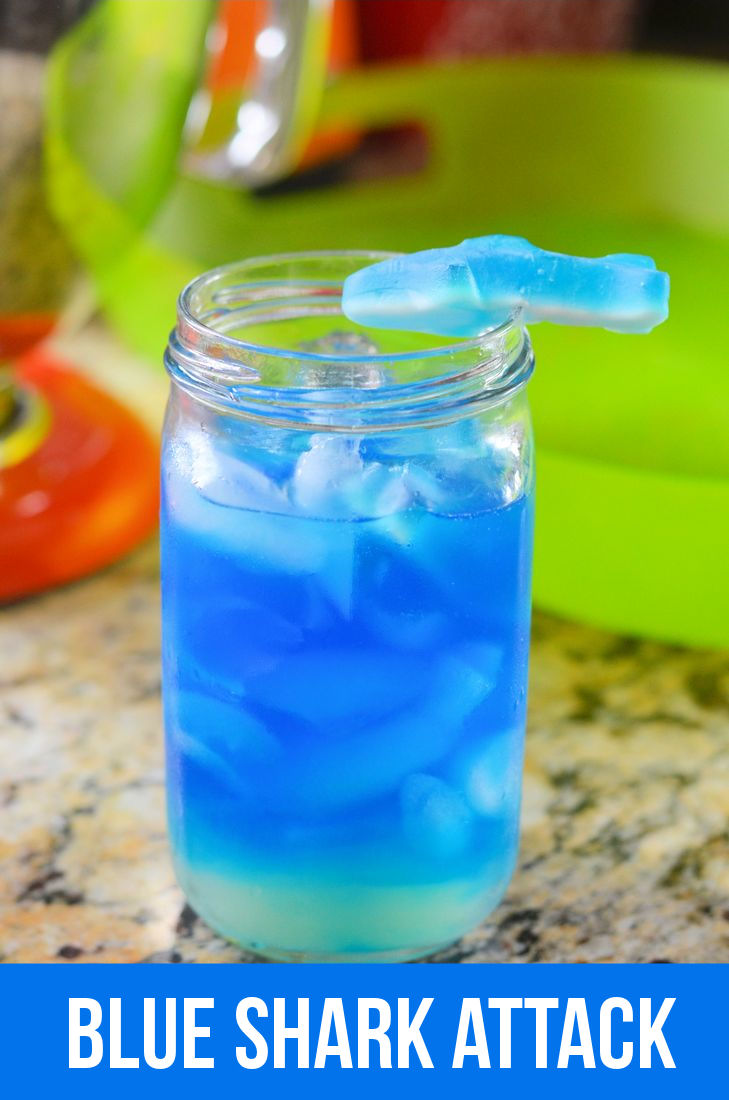 "It's Shark Week this week on Discovery. It's a fantastic way to learn about shark safety, the marine habitats, and the conservation of our marine life. That doesn't mean it has to be boring. You can jazz up with a good Shark Week drinking game or a Blue Shark Attack Cocktail. Blue Shark Attack Cocktail contains rum, pineapple juice, blue curacao, and gummy blue sharks."
// Blue Shark Attack Cocktail // Mooshu Jenne //  I like everything about this, just sip on this while watching Shark Week.
"For this Sharktacular mani I used Dermelect "Phenom" as my base, and then did a circular gradient with Zoya "Ling" and Fresh Paint "Firefly." I paired up my Morgan Taylor "Little Black Dress" with Winstonia stamping plate #W01 and Bundle Monster plate #BM503 to make the cute little sharks. Can sharks be cute? A matte topcoat was my finishing touch, and this is what I got. I like it. :)"
// Shark Week Mani // Divine Designs // How pretty is this blue?  I LOVE the little stamped sharks too. Killer.
"These sharks are relatively simple and easy to make with only a few supplies. They aren't too scary looking, though, huh? You could always get a red food coloring pen and add some blood in the teeth. Or a foot."//
Shark Week! How to Make Shark Marshmallow Pops
//
The Decorated Cookie
// These look so fun and easy!
"Stuff the shark case with pencils, pens, glue sticks…or whatever supplies you'd like! It's just deep enough for the pencils and it can be stuffed quite full!"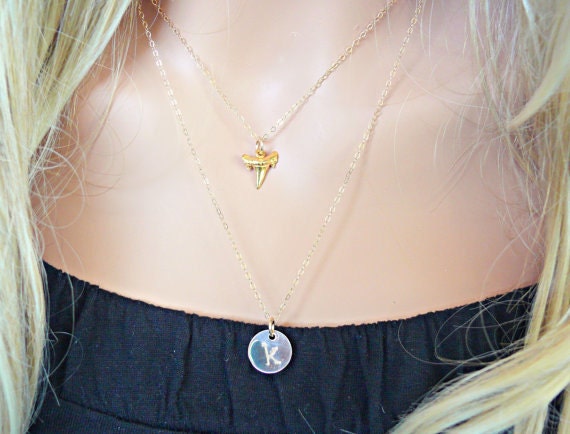 What are your favorite posts this week?
How this works:
Follow your hosts Miss Angie at My So-Called Chaos and Aubrey at High-Heeled Love.
Write up a blog post sharing some of your favorite posts this week from other bloggers.
Add the Weekly Round-Up Button (code above) and/or a link back to your blog post.
Link-up with our weekly linky party on Sundays.
Visit other party-people to see what posts they liked this week!