Hello friends, and HAPPY CHINESE NEW YEAR! No, I don't have any Chinese heritage, but the Chinese New Year is a holiday I've come to love since I was a live in nanny for my cousin and her husband, who is from Hong Kong.  He taught me words in Mandarin, he took me to authentic Chinese restaurants, and they really helped build a love for these things with me. Plus, Chinese Food is like my absolute favorite, and probably one of my favorite things to cook. Before Josh moved to Canada we'd host a Chinese New Year party annually, and I'd make all sorts of things from Egg Rolls to Fried Rice.  So delicious.
The Year of the Monkey and You
Also, if you follow Astrology at all, it's now the Year of the Monkey-a Fire Monkey to be exact.  What does that mean?  Well, if you were born in the year of the Monkey previously, it should be a pretty lucky year for you!  Otherwise, I'm not 100% sure.  I'm no astrology specialist, and while I enjoy the odd horoscope and thinking about how the stars align just so, I'm not sure I put too much sway in all of that stuff.  So I'd like to put a practical spin on it.
What do we know about Monkey's in general?  Or at least, what is our perception of monkeys?  Well, in my opinion, they're highly intelligent and very playful.  So we can look at what we think about monkeys and use them as encouragement to better our lives during the year of the monkey.
Intelligence
Think about how monkey's are intelligent.  They solve puzzles, they figure things out, and they go after what they want when they want it.  We can use monkey's as a reminder that we should grow our intelligence this year. Have you been thinking about going back to school? This year might be just the time for it!  Work on that degree, take a few courses online, read more books, etc.
Play
Monkeys are also playful.  They swing around by their tales and throw fruit at each other, or make off with something their friend holds to start a quick game of keep away, etc.  Monkeys to me, remind me to take time from my busy life of running from obligation to obligation, and invest time in myself for play.  However you find your "play" it's always a great reminder to take a moment to be like a monkey and forget your worries.
How to Incorporate the Year of the Monkey Into Your Daily Life
This post contains affiliate links, thank you so much for supporting this blog, I couldn't do it without you!
Reach Out to Your Friends
Monkey's are social creatures, and should also remind us to value the time we have to be with our friends.  Why not reach out to your friends and send them a Chinese New Year card to let them know you're thinking of them, and remind them to be more like a monkey? Maybe they need to take a break and play too.
Here are a few cute cards you could send: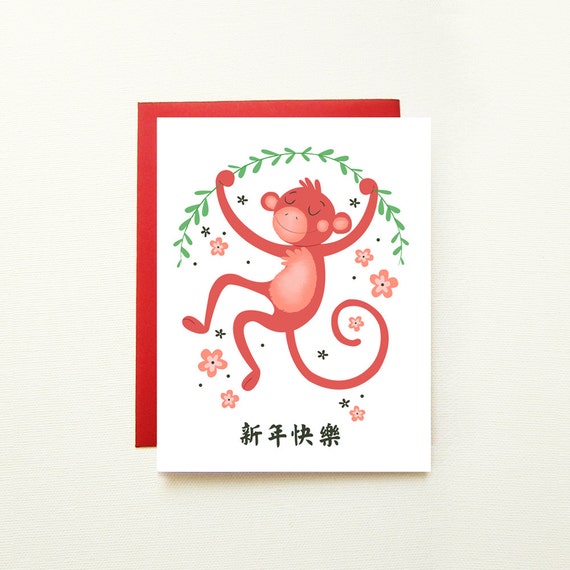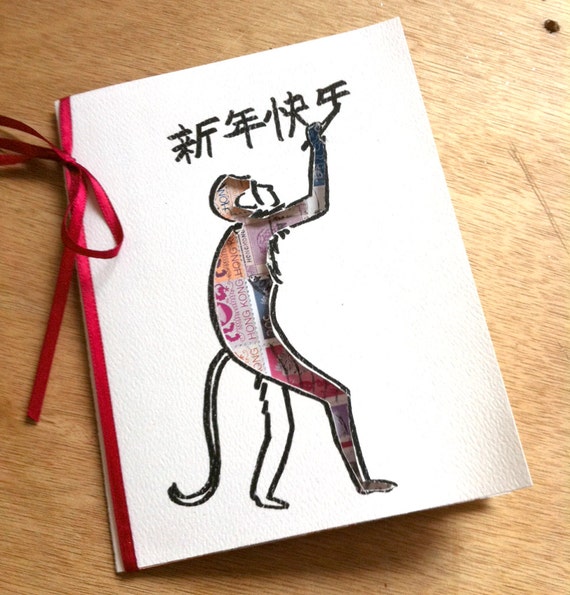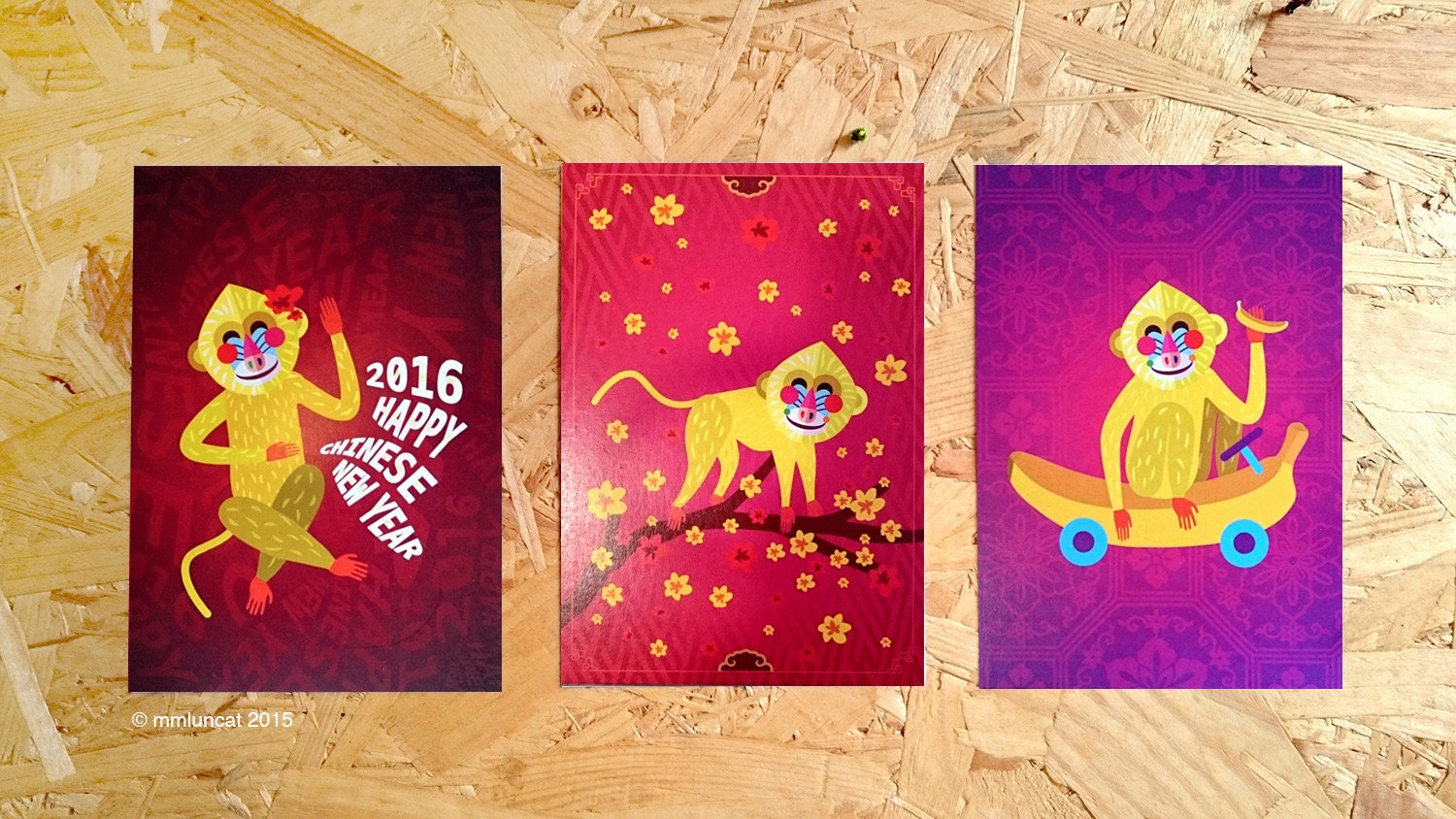 Throw a Chinese New Year Party
Yes, I know the Chinese New Year is today, but since the Year of the Monkey last all year-you can really celebrate at any time! Throw a Chinese New Year party for your friends and encourage them to play with fun items like this adorable Chinese New Year Photo Booth Set! You can totally just print it off, cut it out, and take fun photos for Instagram with them!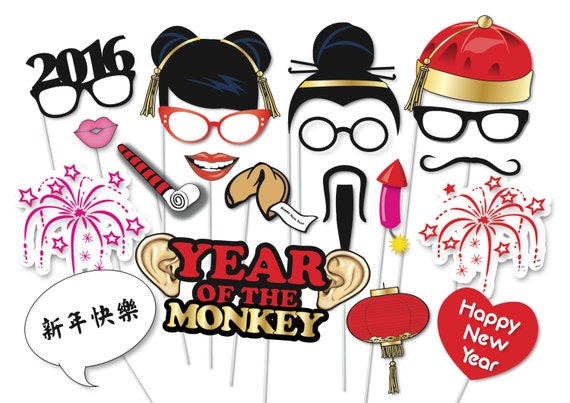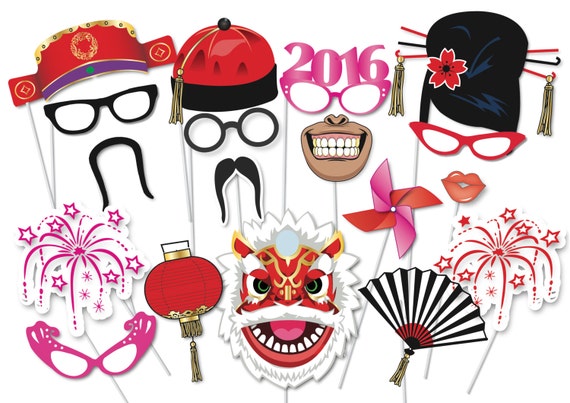 Plus, half the fun of throwing a party is so you can decorate for it right?  How cute are these decorations?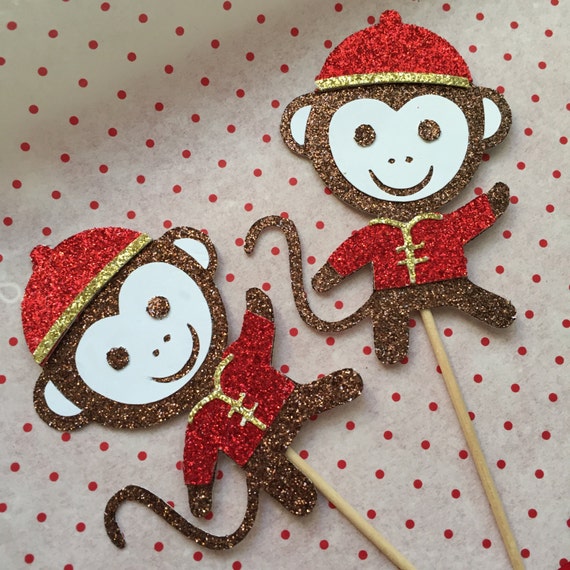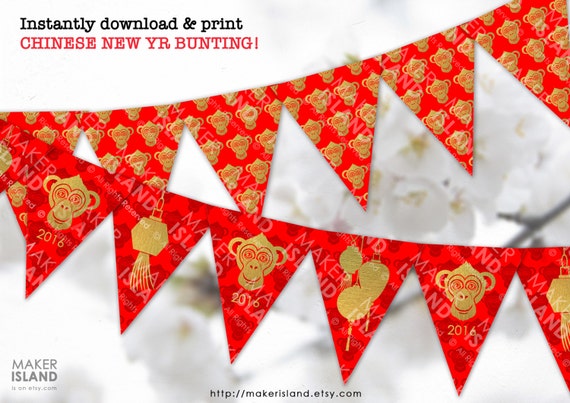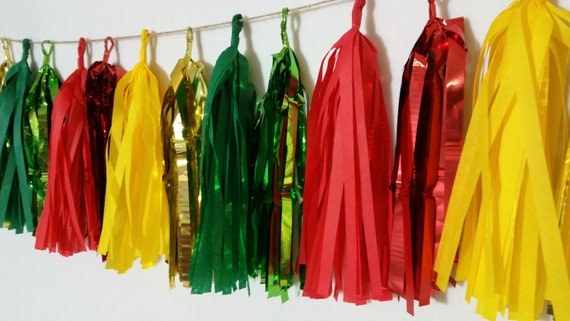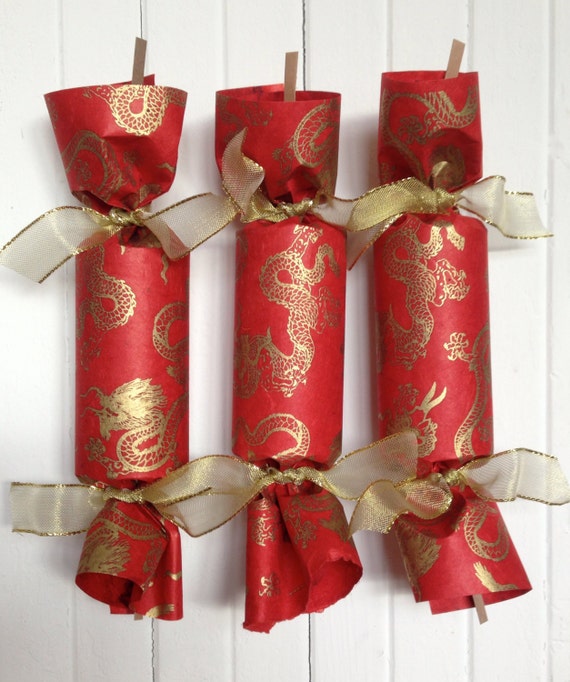 Also, don't forget the fortune cookies…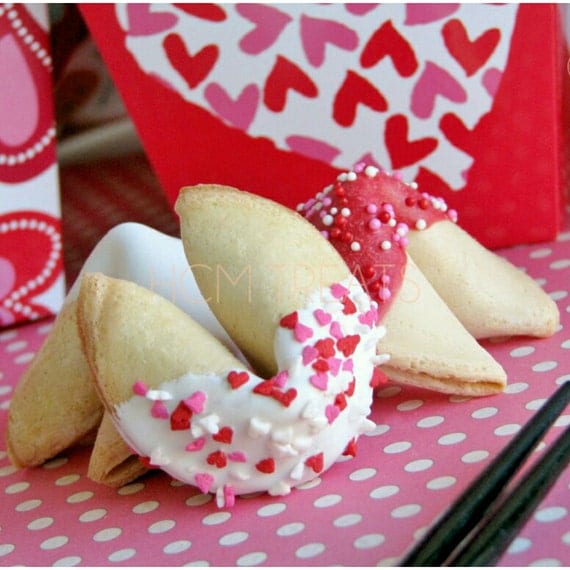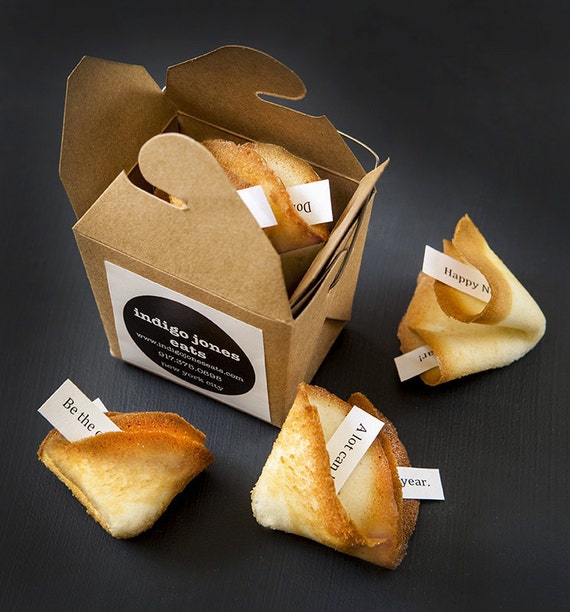 Or if you're feeling motivated, you can
make your own fortune cookies
.  I tried once though, and I sucked at it haha!
Oh and other food, you'll need other food. Here are a few Chinese Recipes I found on Pinterest for you:
And while you're at it, you'd better get some cute chopsticks. You can get disposable chopsticks for easy clean up and affordability, or invest in some beautiful chopsticks that you can keep and reuse too!
Add Monkey Reminders to Your Daily Life
The best way to incorporate the year of the monkey into your daily life is to put reminders around yourself.  Add monkey-related decor to your home so that when you see it, you remember to stop and act like a monkey now and then.  Here are a few recommendations:
1 | Hand-blown Glass Monkey from Sunvendor
2 | "MonKeys" Wall Key Holder from Oksis
3 | Monkey Metal Art Bookends from Knob Creek Metal Arts
4 | Gold Glitter Monkey Printable from Designs by Bianca B
5 | Mesh Tea Ball Infuser with Adorable Monkey Charm from Owens Acres
6 | Monkey Coffee Mug from Glass Island Designs
7 | Ceramic Monkey Planter from Muddy Heart
8 | Cute Monkey His and Hers Perler Keychains from Street Rebirth
9 | Original 4″ Monkey Planter from Creations Wood 'n Metal
10 | Chinese New Year Monkey Pillow Case from A Wild Life
You can also add other little monkey reminders to your life such as a monkey car decal, monkey jewelry, or other monkey apparel and accessory items.
Do you celebrate the Lunar New Year?
---
---