Mother's day is only a few weeks away, and if you're anything like me, you're not ready. So what are you getting mom this year? Do you want to make her something, or buy her something? I'm sure she'll love either, and in case you're lost for unique ideas-I've got you covered. You could try giving her something personal to her, and she will cherish, like these Custom Birthstone Rings, or an amazing flower arrangement with a self-care gift basket, whichever you believe she would enjoy. Whether you want to make or buy your gifts for mom this year, I have some suggestions. You may be interested in all sorts of gifts for your Mum because she does deserve the best, perhaps an Anime body Pillow.
Buy It: What to Buy for Mom This Year
Buying is definitely the easiest option, especially with only a few weeks left to make a decision and put a plan into action when it comes to Mother's Day. However, with a gift like this, you definitely want to avoid impersonal when choosing what to buy or order. Gifts for mom should be some of the most personal gifts you pick out, I mean, whether she carried and birthed you, or not (holler out at all the fabulous stepmoms, foster moms, and other mom stand-ins out there! You're all important too!)-she helped shape who you are today.
So I've taken some time to hand-pick some thoughtful and unique gifts such as funny pet socks and quirky keychains that just about any mom would love. Some of them are even customizable, and some of them are just pretty and unique in their one-of-a-kind-mess. It can be a touch thoughtful like a personalized coffee mug, or just for a trip down the quirk lane, you could give her something like personalized socks to keep her feet and heart warm. And the best part is, You can Put any Face on Socks!
I've listed all that I thought could give you ideas for a gift this Mother's Day. I hope you find something you love!
This post contains affiliate links, but only for products I really really really like, and only because I need to eat. 🙂 Anything you buy via these links may result in a small percentage of money sent my way, at no extra cost to you, and I'll love you forever for it.
1 | Mother Daughter Necklace Set from Carrie Saxl Studio
2 | Made by Mum Embossing Rolling Pin from Mood for Wood
3 | Funny Mother's Day Mug from Mugsby
4 | Mother's Bracelet from Wish Cuff
5 | Red Love You Mom Apples from Skye Art
6 | Birth Announcement Pillow from Finch and Cotter
7 | Flower Jar Cookie Set from Sweet Shop Natalie.
8 | Personalized Mom Wine Glass from Brushes with a View.
9 | Turquoise and White Porcelain Yarn Bowl from Muddy Heart.
10 | I Love You to the Moon and Back Embroidery Hoop from Sleeping Fox Stitchery.
11 | 2 Dozen Gourmet French Macarons from Indayani Baked Goods.
12 | Forget Me Not Neclace from Eight Acorns.
13 | Personalized Hummingbird Ring Dish from Mary Elizabeth Arts.
14 | Butterfly Terrarium Kit from The Amateur Naturalist.
15 | But by the Grace of Wine T-Shirt from Growing Up Geeky.
16 | Pink Sugar Whipped Body Butter from Soapaucity.
17 | Merlot Wine Soap from Handbrewed Soap.
18 | If I Didn't Have You as a Mom I would Choose You as a Friend Mug from Mugsleys.
19 | Mother's Day Lavender Gift Basket from Onederings.
20 | Mother's Day Succulent Arrangement from I Dream of Succulents.
21 | (quick turnaround!) from Discovering You.
22 | Printable Mother's Day Quote Art from Heart and Willow Prints.
23 | Happy Mom's Day Chocolates from Diamond Chocolates.
24 | Best Mom Ever Custom Engraved Cutting Board from The Groovy Engraver.
25 | Thank Goodness for Moms Tea Towel from Fresh Pastry Stand.
26 | Personalized Children's Silhouette Pendant from Once Again Sam.
27 | Heart Infinity Necklace from Menuet Designs.
28 | Mother's Day Photo Charm Bracelet from WiReD Boutique.
29 | Personalized Handwriting Remembrance Pillow from The Sunny Hunny Bee.
30 | Personalized Cookbook Holder from Twine and Whimsy.
31 | Organic Herb Seed Kit from Mountain Lily Farm.
Make It: Great DIY Gifts For Mom This Year
Sometimes the best gift has a personal handmade flair, so if you have the time and energy to put into a project, making a gift for mom would be fantastic. I've scoured the internet (well okay, mostly just Pinterest) to find the (in my opinion) best ideas for DIY gifts for mom this year. Some take more time and effort than others, while others are super quick and easy, and they have all sorts of various cost levels on the supplies. I hope you'll find something here that not only your mom will love, but that you will enjoy making for her as well.
DIY Bath & Body Gifts for Mom
How about some great bath and body products of your own? Make one of these, or better yet make all of them and put together your own homemade bath and body basket. Sounds great to me!
1 | DIY Bath Salts from My So-Called Chaos.
2 | DIY Sugar Scrub from My So-Called Chaos.
3 | DIY Lip Balm from My So-Called Chaos.
4 | DIY Vanilla Lemon Body Butter from The Classy Chapter.
5 | DIY Fizzy Cupcake Bath Bombs from Made from Pinterest.
DIY Garden Gifts for Mom
Does your mom love plants? Even if she's not a gardener extraordinaire, she might like a cute plant for her home. Check out these DIY Garden Gift Ideas.
1 | How to Make a Fairy Garden from Living La Vida Holoka.
2 | DIY Flower Garden in a Jar from Nest of Posies.
3 | Teacup Fairy Garden from Life is a Party.
4 | How to Make Your Own Grass Head Pot from Non Toy Gifts.
6 | Chalkboard Clay Pots from The Robin's Nest.
7 | DIY Mason Jar Succulent Gift from Live Randomly Simple.
8 | DIY Etched Glass Terrarium from DIY Just Cuz.
9 | Hand Painted Mini Cactus from Salt and Pepper Mom.
DIY Gift baskets for Mom
How about just pampering your mom with a gift basket instead? It can really have anything you want to put in it, however, here are a few really great ideas to try.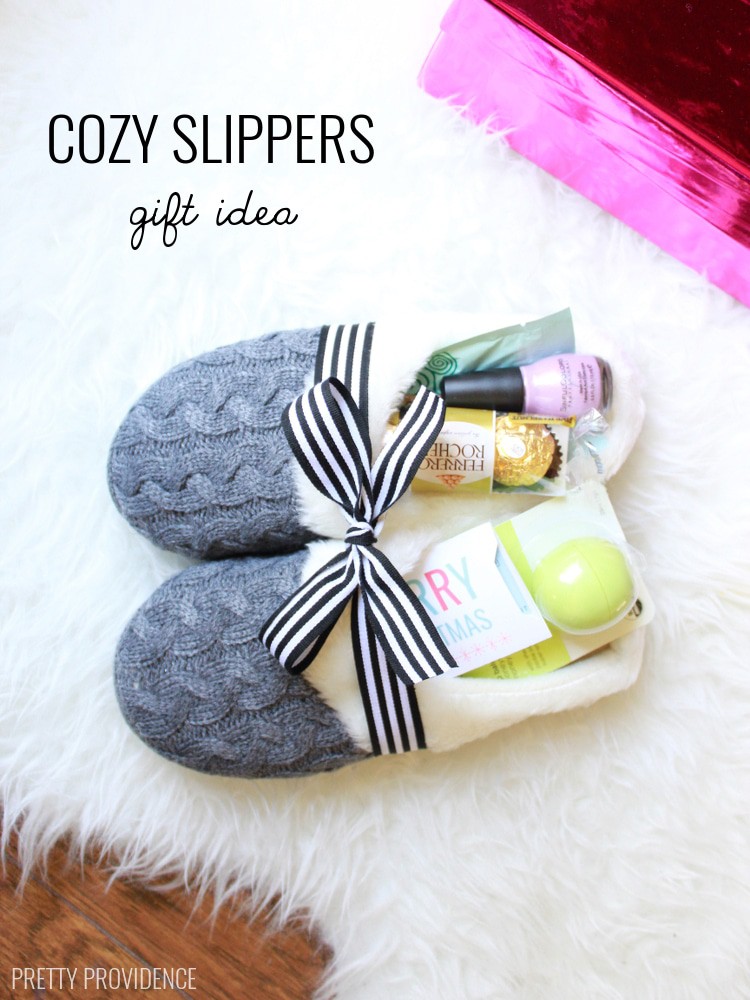 1 | Cozy Slippers Gift Idea from Pretty Providence.
2 | Moscow Mule Gift Basket from Tonality Designs.
3 | Spa and Pampering Mason Jar Gift from Classy Clutter.
4 | Mother's Day Gift in a Jar from Hello Splendid.
5 | Baking DIY Gift Basket from Sweet Haute.
6 | Homemade Candy Bouquet Gift from Incredible Edible Crafts.
DIY Home Decor Gifts for Mom
These are perhaps the most versatile gifts for mom, and they're something she'll treasure for many years to come.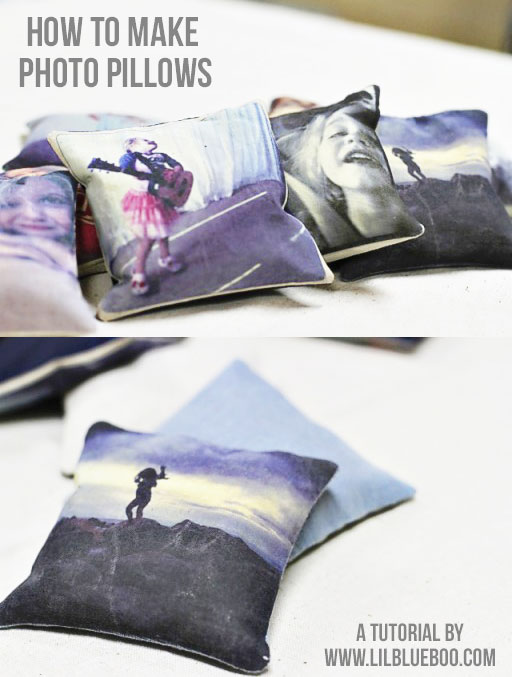 1 | DIY Photo Wreath from Michaels.
2 | Mason Jar Picture Frame Vase from Home Stories A to Z.
3 | DIY Polaroid Photo Magnets from Sundaesins.
4 | DIY Vintage Teacup Candles
5 | DIY Personalized Photo Gift Set from eHow.
6 | DIY Painted Kitchen Towels from Addicted to Diy.
7 | Wood Slice Photo Transfer from Parental Perspective.
8 | DIY Printed Photo Pillow from Ashley Hackshaw.
DIY Wearable Gifts for Mom
Maybe mom wants something she can wear around to show off the love from her cute kids or just to think about them? If you have a mom who loves beauty and fashion, check out these DIYs!
1 | DIY Mother's Day Birthstone Necklace from Halcraft.
2 | How to Make a Custom Silhouette Necklace from Nesting Place.
3 | Knitted Necklace Scarf Tutorial from Mellywood's Mansion.
4 | Photo Jewelry from Love the Country.
5 | DIY Hostess Apron from The Vault.
6 | How to Make Botanical Jewelry with Pressed Flowers and Resin from Hubpages.
7 | How to Make a Mother and Child Heart Necklace from The Mad House.
DIY Edible Gifts for Mom
And of course, we can't forget that some mom's just prefer sweets and treats as a celebration of them. Here are some edible DIYs that you can make and give mom this year.
1 | Vanilla Cupcake Flower Bouquet from See Vanessa Craft.
2 | Rose Cake Pops from The Cake Blog.
3 | Meringue Roses from Shugary Sweets.
4 | Tea Bag Cookies from Munchkin Munchies.
5 | Hershey's Kisses Roses from Chasing Cottons.
6 | Vegan Chocolate Dipped Strawberries from Veggieful.
What are you getting mom?
---
---