It's officially April, my second-favorite month of the year… Why? Well, because it's my birthday month! (Second only to October, because Halloween-duh!) That and all of the gorgeous Spring flowers are starting to come to life and my yard is filing up with blooming tulips and daffodils. It's quite lovely… Anyway, because it's my birthday month, we've decided to get together to bring you not only one monthly giveaway, but FOUR. That's right, there will be a stationery giveaway each week this month!
A Stationery Giveaway A Week
Like I said, we'll be bringing you four giveaways this month, and each one will be a fantastic prize pack of stationery. Yes, a lot of it is from the Target Dollar Spot (though most items were $3 each) but they're all HTF (hard to find) and highly sought-after adorable supplies. But we'll talk more about the prize in a minute…
Get to Know Your Sponsors
First, I want to introduce you to a few of this week's sponsors.
How do you use stationery & what are your stationery must-haves?
This month, I asked each of my sponsors the above question. I also asked them to share any photos they may have of their bujos (bullet journals) or of them using that stationery. Here are my answers to start:
I use stationery for just about everything… I love to use it for notes or wrapping with gifts of products I'm mailing out. I also just enjoy having it around for my planner, art, etc. I'm hoping to start a bujo and/or art journal soon too so that will be fun!
My must-haves include good pens (seriously, MUST have good pens…), quality paper, and adorable stickers. I've also been a big fan of cute sticky notes and page flags lately. So useful in my planner. 
This Week's Sponsors
I asked a few of my favorite bloggy and shop friends to join me in this month's giveaways, and some of them chose to participate each week, while some chose only one week. Here are this week's sponsors, and their responses to the questions.
My stationery must have are cute greeting cards like this Love Letter Typewriter Card. It's adorable, handmade, and perfect for any occassion. What's really cool about stationery like this, is that you can frame it. And viola you have an affordable and unique piece of art!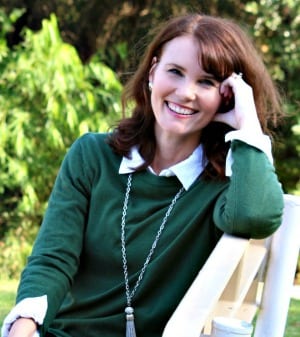 I am an avid list maker and planner junkie. (I currently have three planners right now…don't ask.) My must-haves are inspirational stickers and really, really good pens.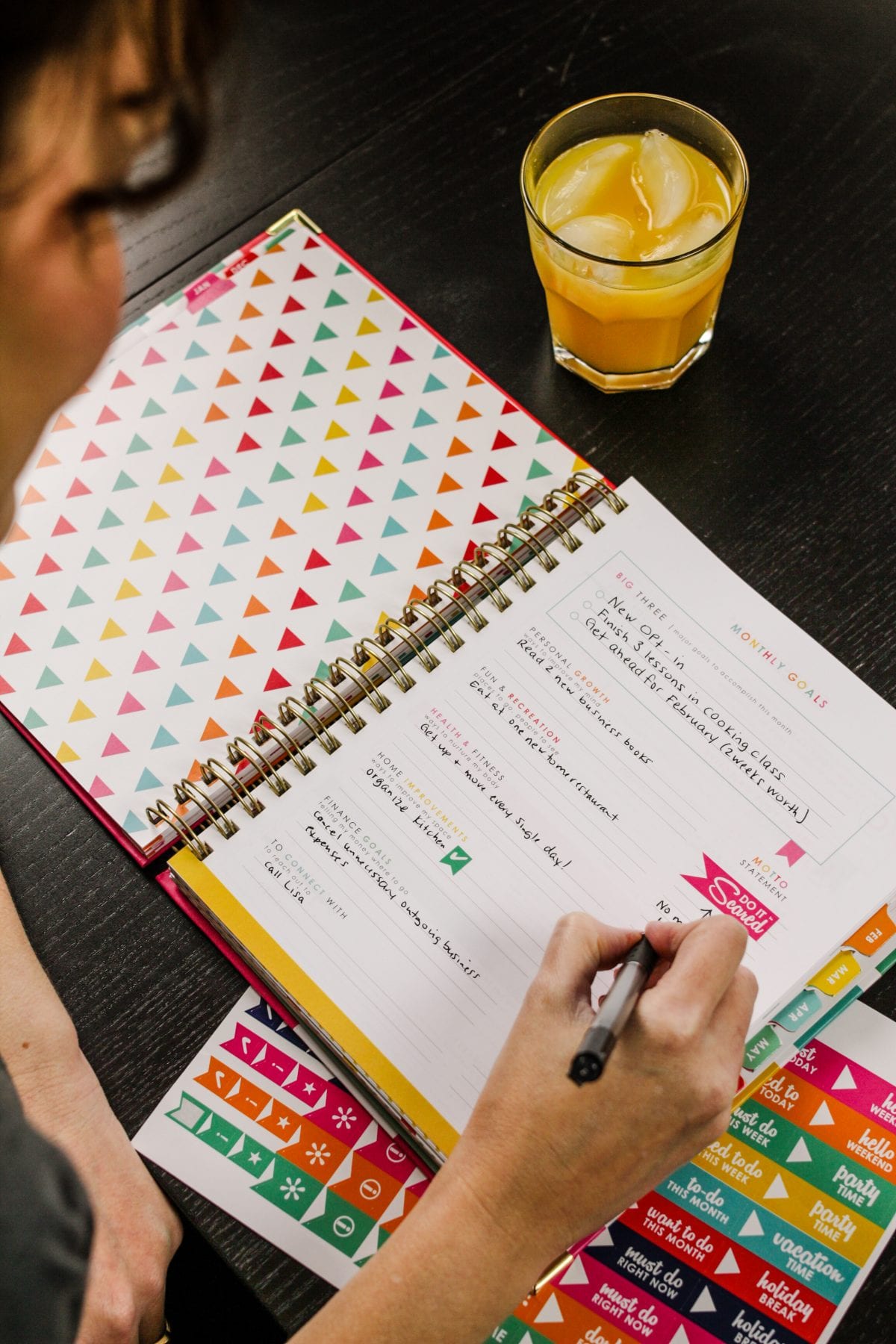 I carry a spiral notebook all the time and am currently trying to bullet journal. It is kind of boring and I am working on making it more exciting!
I am starting with bullet journaling for the first time this month.
This Week's Prize
So, are you ready to learn more about the prize you'll be winning this time? It's a big Tuiti Fruity themed prize pack of adorable stationery. This is mostly from Target (some Michaels stuff thrown in) and was very hard to find. I lucked out and managed to gather a lot of this good stuff with the intention of giving it away here-so much fun!
This Prize Pack Includes:
Tuiti Fruity Sticky Note and Page Flag Set
Cool Pineapple Zip-Up Pen Case
Tuiti Fruity Colored Pencils – 12 Count
Scented GelPens – 16 Count
Tuiti Fruity Washi Tape – 2 Rolls
Tuiti Fruity Stationery Set

3 Erasers – Watermelon, Pineapple, & Strawberry
1 Mini Notebook
1 Pen

Cool Pineapple Cork Board
Watermelon Eraser & Pencil Sharpener Set
Tuity Fruity Stationery Pack

1 Clear Glitter Zip Bag
1 Pen
1 Mechanical Pencil
1 Mini Notebook
1 Large Watermelon Eraser
1 Sheet of Tuiti Fruity Stickers

Strawberry Hard-Bound Journal
Strawberry Notepad w/Magnetic Clipboard
Tuity Fruity Page Flags
2 Mini Notebooks
1 Sheet of Fruit & Flamingo Summer Stickers
Mini Erasers
This prize pack is huge, and valued around $35-$40 before shipping! Some of this prize pack is available from Target (Target affiliate links to follow) HERE or HERE, but most of it can not be purchased online and is sold-out in a lot of stores.
Enter the Giveaway
Enter the stationery giveaway via the rafflecopter widget below. Giveaway is open worldwide and ends at 12AM on 05/09/2017. Entering below agrees to all terms and conditions within the Rafflecopter Widget.
The Next Three Giveaways
Don't forget to join us next week (and the next two weeks after that) for our next fantastic stationery giveaway! Can't wait to share it with you. 🙂 See you again soon!